Enjoy this recipe for Italian Style Hot Chocolate. It's so rich and creamy!
This post is sponsored by VSL#3 in conjunction with Tap Influence. I have no personal experience with VSL#3, however, I know the frustration of IBS. All opinions are my own.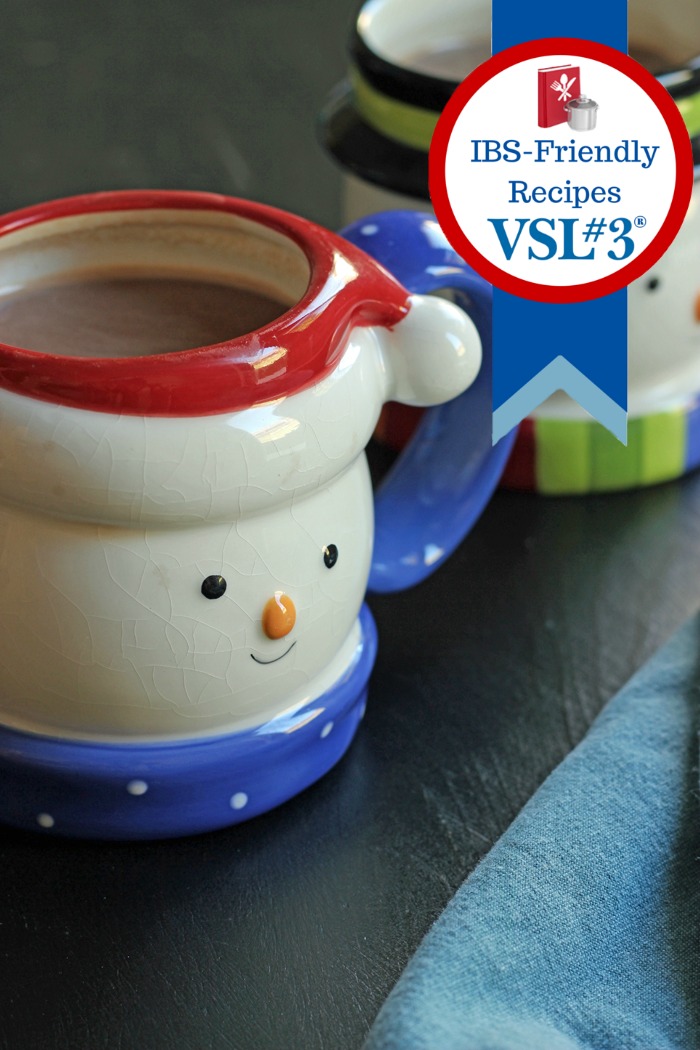 Italian-Style Hot Chocolate sounds delicious, doesn't it? Well, it is! And for folks suffering from IBS, it's something they can enjoy, too, particularly at this holiday season!
Twenty-five years ago I was a freshman in college at UC Santa Barbara. That season was one of so many life lessons and hard realizations. By the time my sophomore year rolled around, I had constant pain in my abdomen. Finally after a trip to the health center, I walked away with a sheet of paper marked Irritable Bowel Syndrome.
I'd never heard of such a thing. Neither had anyone I talked to.
Irritable Bowel Syndrome (IBS) is a serious GI issue that affects the large intestine (colon) and commonly causes cramping, abdominal pain, bloating, gas, diarrhea and constipation; there is no cure or known cause for IBS.
In 1990 very little was known about it. I received a diagnosis because the University doctor had it himself. He had done his own research and prepared a handout with information about what foods to eat and what to avoid.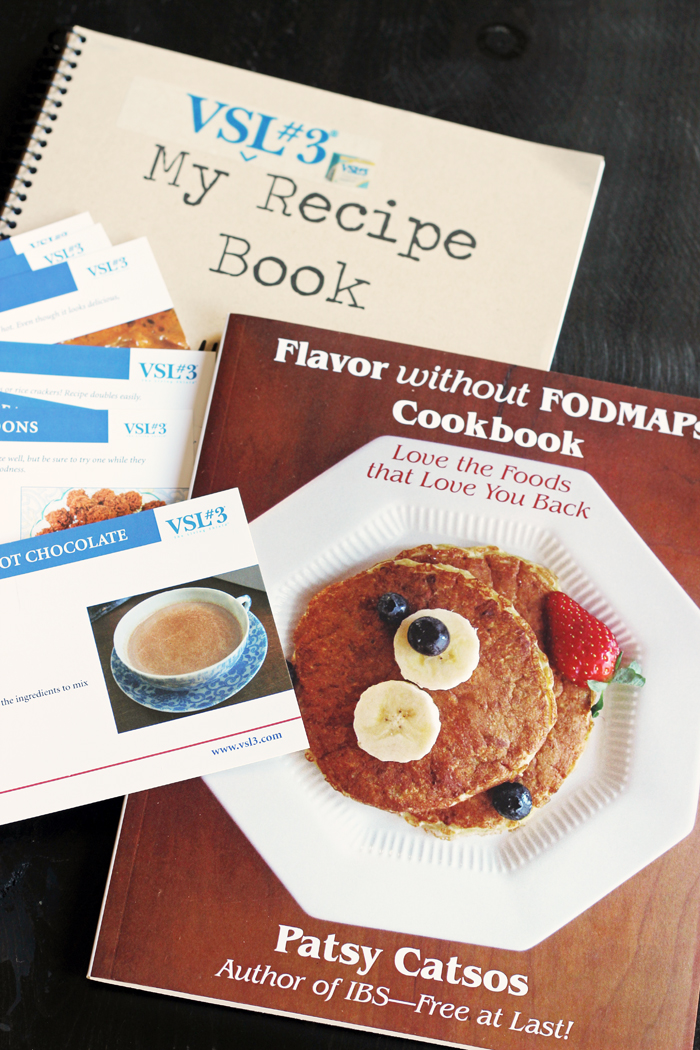 These days I don't have the debilitating symptoms I once did, but I'm encouraged that for folks who do, there is help.
Recently the folks at VSL#3 sent me a collection of recipes designed to help folks with IBS. I wish I had had these when I was in college! It would have taken so much of the blind guesswork out of my diet. I guess I would be among the 63% who tried to manage it through diet on their own.*
I loved to cook even back then and I remember really struggling to find foods that didn't upset my tummy. Sign me up for some Italian-Style Hot Chocolate! This stuff is super rich and creamy.
Italian-Style Hot Chocolate
This hot chocolate recipe is rich and creamy. Perfect for cold days!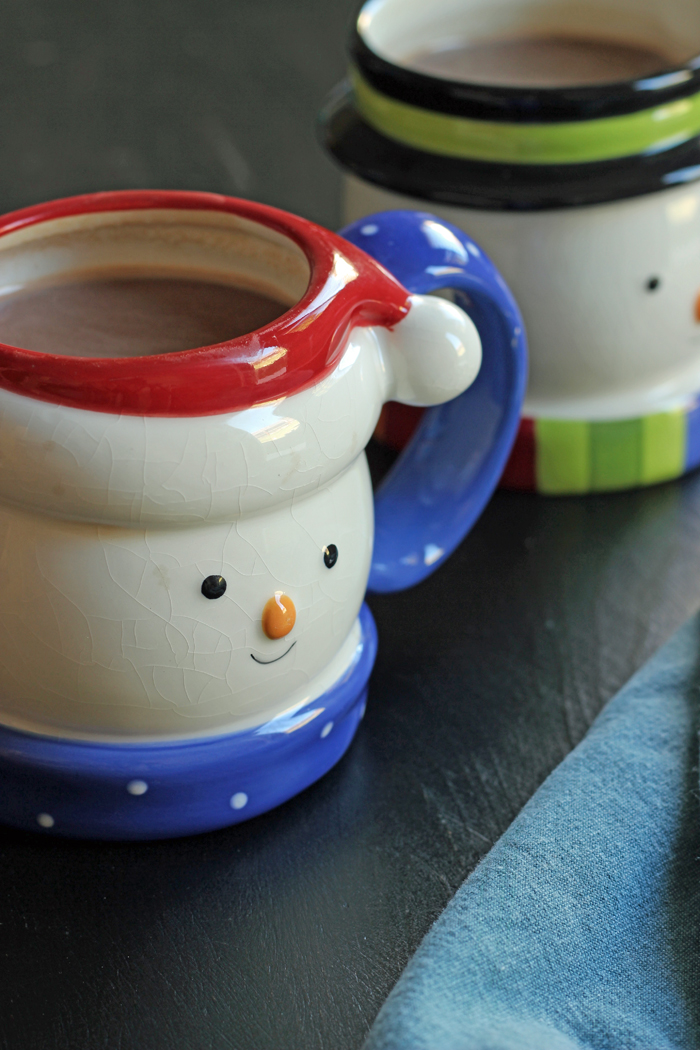 Preparation Time:2 minutes
Cook time:5 minutes
Total time:7 minutes
2 servings
Ingredients:
1 1/2 cups low-fat milk (lactose-free can be used)

3 tablespoons sugar

3 tablespoons cocoa powder

1 tablespoon cornstarch

1/4 teaspoon vanilla extract

pinch of salt
Instructions:

Heat the milk and add the other ingredients to mix and serve.
There are also now new treatments for folks with IBS and related ailments, like VSL#3:
VSL#3 is a high-potency probiotic medical food that is clinically proven in the dietary management of irritable bowel syndrome (IBS), ulcerative colitis (UC) and ileal pouch.
VSL#3 is a proprietary formulation of a mix of 8 strains of live lactic acid bacteria, making it one of the few probiotics with this many strains.
VSL#3 is at least 10 times more potent than the average probiotic.
VSL#3 differs from other probiotics in that it is a medical food, not a supplement, and therefore must be used under medical supervision.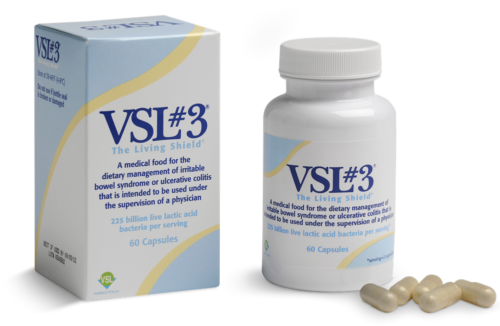 You can find this probiotic in the refrigerated section of your local pharmacy. You may need to check with the pharmacist for access. For more information on VSL#3 please visit VSL3.com and use the code DOCTOR at checkout for $5 off your next purchase.
Enter the IBS-Friendly Feast Giveaway today for a chance to be the Grand Prize winner to receive a cooking class for two at your local William Sonoma or Sur la Table stores and custom IBS-friendly recipes from VSL#3. Five runners-up winners will also receive a one-month supply of the VSL#3 product. Enter before 11/25 at 12 p.m. ET.
Join VSL#3 on Facebook for giveaways and exclusive offers. #VSL3KnowtheDifference
Check out their series of videos packed with helpful info about IBS & UC
Enjoy more delicious IBS-friendly recipes here.
I find it encouraging that there are diet as well as supplement aids for folks struggling with IBS. As well as hot chocolate. 😉
*Harris Poll conducted the GI Issues Survey on behalf of VSL#3. The survey was administered online within the United States between April 1 – 7, 2015 among 607 adult's ages 18+ who have been diagnosed with a digestive or gastrointestinal condition, irritable bowel syndrome, or ulcerative colitis, ileal pouch ("sufferers").
VSL#3® is a high-potency probiotic medical food that's clinically proven in the dietary management of IBS, ulcerative colitis, and ileal pouch. To learn more visit www.vsl3.com and LIKE the brand on Facebook.
This is a product-provided, sponsored conversation that contains affiliate links. All opinions, text and experiences are my own. VSL#3® is a high-potency probiotic medical food for the dietary management of IBS, UC and ileal pouch and must be used under medical supervision. These statements have not been evaluated by the FDA. The product is not intended to diagnose, treat, cure or prevent any disease.