January Booking It: Guernsey, Neither Here Nor There, & People Before Profit
As an Amazon Associate I earn from qualifying purchases. For more details, please see our disclosure policy.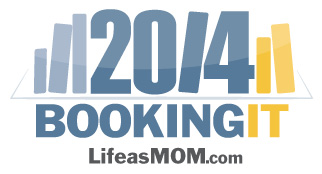 Booking It is an online book club where we share the good reads we've found in the previous month. We've found that over the years we've discovered some great new books thanks to this monthly book share.
What Anne read:
by Mary Ann Shaffer and Annie Barrows
I feel like I must be the last person on the internet to read this charming epistolary novel, but now that I finally have, I understand what all the fuss is about! It's London, 1946, and thirtysomething author Juliet is casting about for a subject for her next book when a letter arrives in her mailbox that draws her into the story of the German occupation of the Channel Islands–and specifically, Guernsey–during World War II.
This book is atypical but it works. The characters are delightful, and I found myself cheering them on and turning the pages ever faster. It's a quick read, and well worth the time.
Plus, my daughter was delighted that we were both reading books by Annie Barrows: Guernsey for me, Ivy and Bean for her.
Head's Up! The Kindle version of this book is currently only $1.99. If you're even remotely interested, now's the time to snatch it up.
What Carrie says: Yes! I'm so glad you finally got around to reading this, Anne! Like Jessica, I remember thinking it was so unfortunate that there would not be another book to read. It's rare that I find a book that I would recommend my MOTHER read, but this was one of them, and she loved it. Welcome to the Guernsey Club!
What Jessica says:
Oh my! I loved that book. I remember weeping and wishing there was another book to read. I really loved all the characters. Carrie and I
read it at the same time back in May 2010
, so yeah, you might be the last person to read it, but better late than never!
What Carrie read: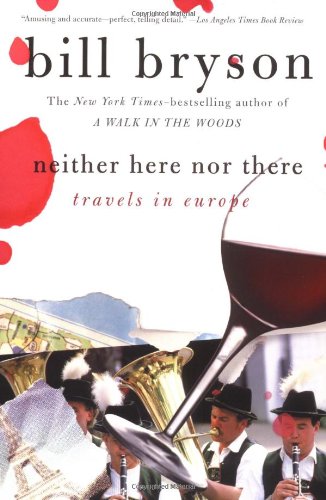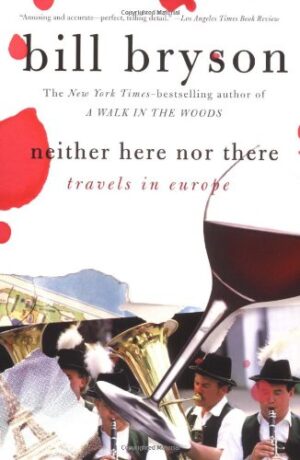 by Bill Bryson
I read two Bill Bryson books this month, The Lost Continent (which sent me off on a bitter diatribe about his generalizations of folks who live in the southern United States), and Neither Here Nor There – a tale of his trek across Europe, which was neither a five star book, nor a four star, but a pretty solid three star attempt. Finding it used, and having enjoyed other books by Bryson, I decided to give this one a shot. Bottom line, I would have enjoyed it a lot more if he hadn't spent so much time talking about the number of beers he drank and the girls he wanted to… well, you get the idea. He's crass and liberal, but with a wickedly funny sense of humor at times. If you want to read a Bryson book, stick with his Australia narrative (In a Sunburned Country) – it's still my favorite.
What Jessica says: I have never read any of his books, but I think you both have? What would you consider his appeal, Carrie, since he definitely has a different approach to life than you do?
Carrie's Response: That's an interesting question, Jessica. I think it might have something to do with the common ground of having traveled a lot myself, both in the U.S. and abroad, and the way he picks up on the idiosyncrasies of culture. The difference comes in the outlook – I love the cultural differences, even if they drive me nuts sometimes, while he mocks them because they are different from his own views. If you can get past that, his sense of humor resonates with my own dry, often sarcastic, sense of humor.
What Anne says: I've never read anything by Bill Bryson–yet. He's on my list of "must read" authors in 2014!
What Jessica read: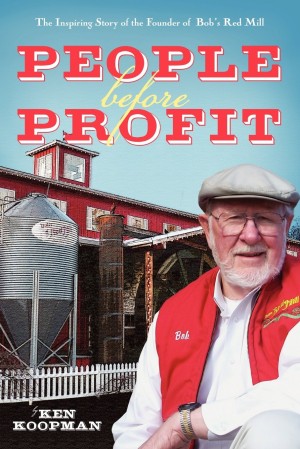 by Ken Koopman
I can't remember where I first heard about this book. The second time was via Mandi. I checked the library and since they didn't have it, but Bob's story sounded so intriguing, I went ahead and bought the Kindle version. People Before Profit is the story of Bob Moore, the man who founded Bob's Red Mill. Yes, there really is a Bob!
Bob actually has his own shelf in my refrigerator where we store all our grains. My family loves so many of the Bob's Red Mill products, we have a saying at our house: "Bob's my homie." Indeed.
And he has a wonderful story. The book truly does tell his life story, in a somewhat folksy way. I guess I don't read too many biographies, so I was a little surprised by the storytelling language, but the story itself was so intriguing that I kept being drawn back to it. I read it on the treadmill, listening to worship music, and sometimes weeping.
I laughed. I cried. It moved me, Bob.
If you're interested in knowing about business people who truly care about their people and their products, who are willing to work hard and do right, then this is the book for you. Over 20 years ago, Bob's Red Mill literally burned to the ground. He could have retired right then, but he had employees to care for. He built it back bigger than ever and a few years ago GAVE the company to the employees.
You gotta read it. FishBoy16 is reading it now and enjoying it as well.
What Anne says: I love books like this, about the story behind the business. I've had
Mission in a Bottle
(about the story of Honest Tea) on my to-read list for ages, and my husband loved
Let My People Go Surfing
(about Patagonia). Adding this one to my list!
Jessica: Funny, years ago when we lived in Santa Barbara, a lot of people from our church worked at Patagonia.
What Carrie says: Sounds interesting. I'm not a big fan of biographies, but the idea of him giving the company to his employees is enough to make me want to take a look and learn more. And I love the Veggie Tale reference… 🙂
What did YOU read this month that you loved?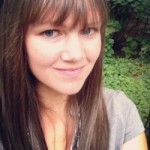 – Anne loves strong coffee, long books, and big ideas. She puts a timely spin on timeless women's issues at her blog Modern Mrs Darcy.
Be sure to download Anne's Kid Lit Guide, Paper Gains. It's a great collection to help you navigate the book store and come through with some great, meaningful reads for the children in your life.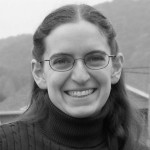 – Carrie adores culture, coffee, books, British mystery shows, and her husband of 13 years. She's spent time in Africa, southeast Asia, and Alaska, and now works from home as a social media book launch project manager.
In her spare time, you can find her blogging at Carrie's Busy Nothings and What's On My Nightstand.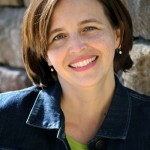 – Jessica is a married mom of six kids, aged 5 to 16. Most can read independently which means the homeschool experiment is working – at least on the literacy front.
She has been a lover of books for 40 years and counting. We won't count the first year of life. She runs this here show called Life as MOM and also posts all the food things over at Good Cheap Eats.
Tell us what YOU'VE been reading.
Leave a comment or a link below. Please be sure to link back here so your readers know where to find the party. Share your recent book reviews with us!