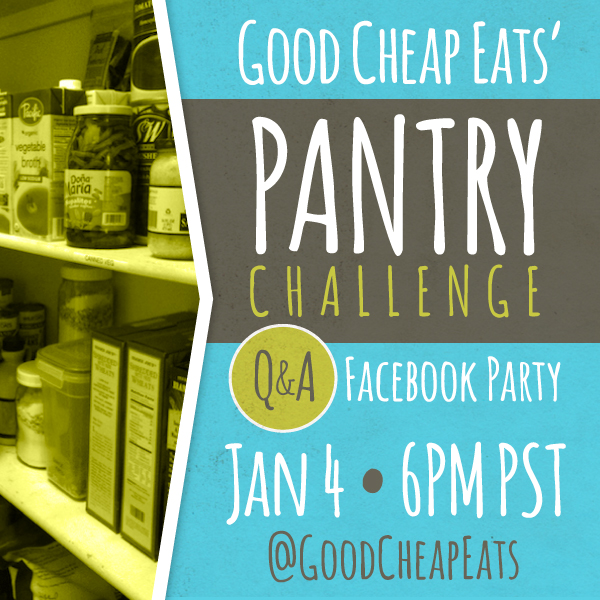 In case you missed the announcement over on my food blog, Good Cheap Eats, I wanted to let you know I'll be leading a Pantry Challenge starting on Sunday, January 4th, 2015.
I think this is my fifth (or sixth) January doing this. It's a great way to save some money, count your blessings, practice your frugal ways, and use up what you got. Plus, you get to be really creative in your kitchen.
It's like a real life game of Chopped. I hope you'll join me!