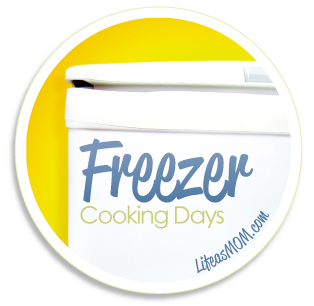 I love my freezer! I'm not ashamed to say it.
I remember years ago my younger sister turned up her nose at the idea of making food ahead of time and freezing it. Truth be told, I think she just had bad memories from our childhood when our parents or grandmothers stockpiled food that didn't see the light of day for months, years, decades.
Quite honestly, it was kinda creepy that Gramma had canning jars full of stuff in her basement that were so old, the dust was growing thick on their tops.
Probably one of the problems of the prosperity that most Americans experience (in comparison to the rest of the globe) is that we have excess.
Typically, we have more than we need, we buy more than we need, and we don't always use what we have. I have been guilty of this many times over.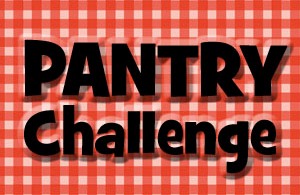 This month I'm hosting a Pantry Challenge over on my food blog, Good Cheap Eats. I was stunned to see so many comments and folks signing up to participate on these posts:
Clearly, I'm not the only one with a little excess in the cupboards, fridge, and freezer. So, we're shopping our kitchens before we go shopping elsewhere.
This is a wonderful opportunity to use what you have, rotate your stock, and make sure things don't go to waste. In fact, I found a good handful of freezer meals to use up this month, like Soy-Balsamic Burgers and Turkey Tortilla Soup, Carnitas Tacos, homemade barbecue sauce and Chicken Tamales. Obviously, freezer cooking helps me year in and year out. We're reaping the benefits of work I put it weeks ago!
Freezer cooking is helping me take time off this month. Without the scary food experiences that haunt my kid sister.
Try the Make Ahead and Freeze Method
If you don't already practice freezer cooking, I encourage you to give it a go. Not only does it help you save money through bulk cooking, but it will help you save time and put your feet up more often.
Not sure where to start? Here are some of my favorite posts that will help you join the Freezer Cooking Craze:
Did you do any freezer cooking this past month?
We'd love to hear about it. Tell us in the comments, or if you posted it on your blog, share the link below.

Curious about freezer cooking? Consider purchasing my cookbook, Not Your Mother's Make-Ahead and Freeze Cookbook from Amazon, Barnes and Noble, or your local bookstore. It's chock full with over 200 freezer-friendly recipes, planning pages, shopping lists, cooking plans, and basic and advanced how-to's to making freezer cooking work for any home, family, and lifestyle.