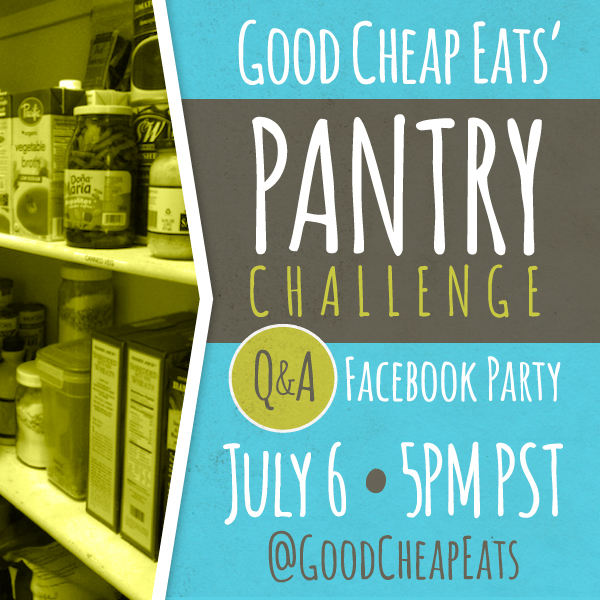 It's that time again. I'm hosting a Pantry Challenge over on Good Cheap Eats starting next week. For two weeks, we'll make a concentrated effort to use up groceries we have on hand in order to save money, waste less, and learn from ill-gotten grocery purchases.
I'll be hosting a Facebook party on Sunday night to clear up confusion, answer questions, and otherwise enrapture and enlighten you when it comes to eating up what lurks in your cupboards and freezers.
C'mon. It'll be fun.
Follow the Good Cheap Eats facebook page so you don't miss out. And check in daily over at Good Cheap Eats so that you can see all the good, the bad, and the appetizing that comes when you eat from the pantry. It's like a game of Chopped in real life.
Are you in?