Using up the food in your fridge, freezer, or pantry is a great way to save money. Join the Pantry Challenge!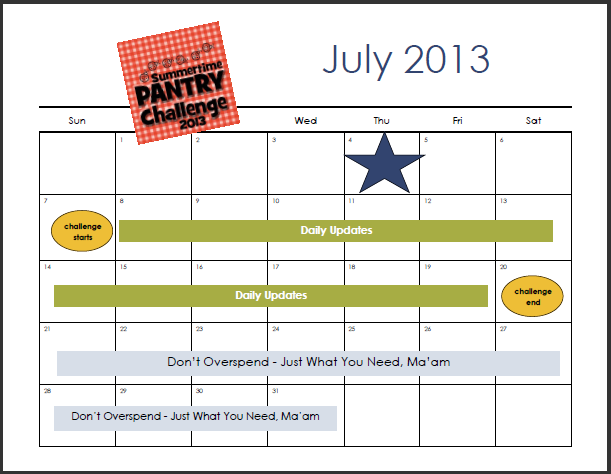 We're all looking for ways to save money, aren't we? This month is one of those challenging months for me. Pantry Challenging, that is. Each January and July I put in a little extra effort toward using what we have in the food storage (pantry, fridge, freezer) instead of buying new. It takes effort, for sure, and lots of self-control. Lots.
I love the grocery store. I don't buy clothes. I don't buy shoes. But, I love to buy foodstuff.
Tough as it is to exercise self-control in the food realm, it's usually totally worth it. In the past I've saved up to $400, half of our monthly food budget, by using up what I'd already bought!
You are welcome to join in the challenge over at Good Cheap Eats. I'll be posting daily updates starting on Sunday. That's basically reality TV of my kitchen table.
You can participate by doing a challenge of your own, posting questions on my daily updates if you need help, and offering advice in the comments section if you've got a savvy solution.
Eating down the pantry is a fantastic way to save money.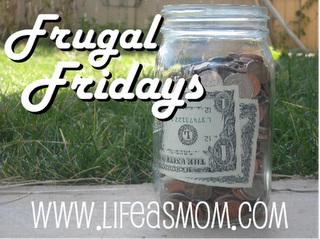 This is Frugal Friday. In an effort to make these weekly financial discussions more interactive, I'm no longer posting a link-up. Feel free to leave a link in the comments. But better yet, chat with us on today's topic.
How do YOU save money?