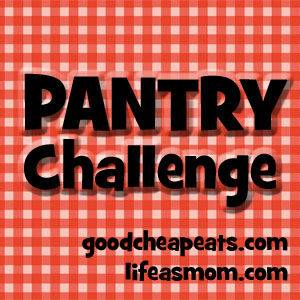 The other day I mentioned how I am going to give my pantry (and my grocery budget) a little makeover this month. I hope to lower our January food costs and make the most of what we have.
And I want YOU to come along!
Don't worry; I'm not asking you to eat yourself out of house and home. Promise!
Make the Most of What You Have This Month
For some that might mean digging deep into the cupboards and using up those odds and ends.
For others that might mean building a frugal pantry, scouting for good sales, and starting to stockpile items that you regularly use.
Still others might want to give the pantry an overhaul and remove unhealthy items and replace those with more wholesome alternatives.
Make this challenge fit YOU and YOUR life!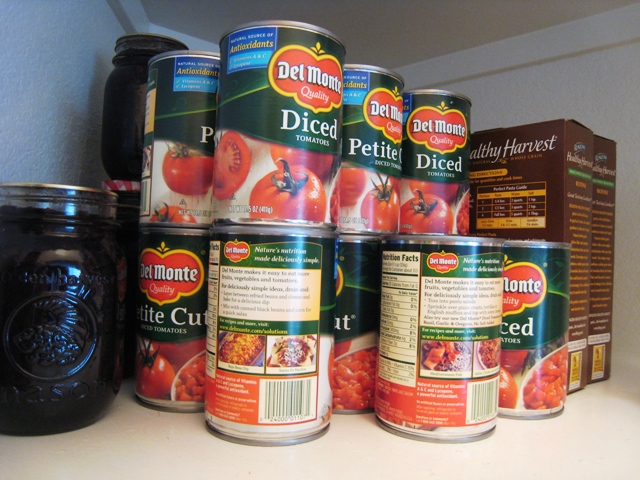 As for me, I'm going to attempt the following:

Spend $100 (or less) a week on groceries. (I currently average $150 per week for a family of 8.)

Focus on fresh produce and dairy.

Eat up what's in the freezer.

Build a better stockpile (healthier and more plentiful).

I'll be posting daily updates on how it's going over on my food blog, Good Cheap Eats.
(Since I'm busily making sure we empty our freezer, I won't be filling my freezer this week. But, if you're doing freezer cooking this month and would like to share you plans and progress, we'll be talking freezer meals on Friday later this week.)
If you'd like to participate in the Pantry Challenge, just say so in the comments or link up your own blog post about taking the Pantry Challenge.
Remember: this is NOT a no-spend month. This is a month to get your ducks in a row as it concerns your pantry. Use it or add to it — it depends on what YOUR family needs most this month.
We'll have another link up at the end of the month to share how we did and what we learned.