Homemade juices can be a delicious addition to your family's diet and a great way to expose your kids to new flavors.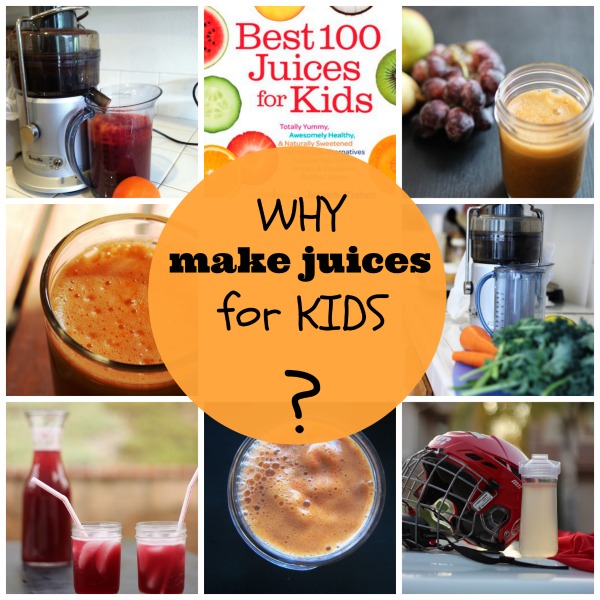 So I wrote this book called Best 100 Juices for Kids: Totally Yummy, Awesomely Healthy, & Naturally Sweetened Homemade Alternatives to Soda Pop, Sports Drinks, and Expensive Bottled Juices. I didn't get to write the subtitle. My brilliant editor, Dan, did that. But, I can totally see myself saying that, so he must know me well.
It was a fun book to write. You'll learn more about my family and kids in that book. My friend Amy said so. And I think she's known me longer than you have. My more relaxed, Yes-Mom personality comes out in Best 100 Juices for Kids.
But, let's go back in time, about 25 years. Let me introduce you to teenage me:
straight-A honor student
thin as a rail
super long, permed hair
rule-follower
a little on the geeky/nerdy/not-very-hip-side
ravenous appetite
skips breakfast
eats a Snickers bar and a Coke at "nutrition" break
scarfs a Big Mac (or two) and fries at lunch
cooks a real dinner for her parents and siblings at night because she's "gourmet" like that.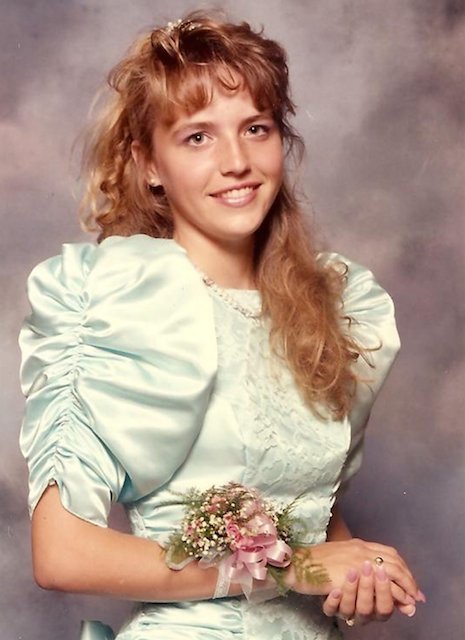 While my diet didn't show negative effects (ie, no excess weight, acne, cavities, or noticeable health issues), I now know that the things that composed my regular diet were far from nutritious. It probably helped that I loved salads and fresh vegetables, but overall, I was a junk food junkie.
My kids are stunned when they hear about how I ate 20+ years ago. Not only is that girl a far cry from who I am today, but the kids realize that I ate garbage.
In the last ten years or so, I've done reading and research and experimented a lot in the kitchen. I've gone on elimination diets to test my body for sensitivities. Currently, our family is on a fast from processed sugars.
We realize that sugar is not always our friend.
Oh, sure, I still love Lemon Meringue Pie and Chocolate Cheesecake. But, I also know that sugary treats don't have to be a regular part of our diet. We can reduce the sugar in our family's diet pretty easily.
Ten years ago I was a Vanilla Coke junky. I bought it four 12-packs at a time. I drank one every day — at a minimum. It was what helped me get through the day. My kids drank pop on a fairly regular basis as well. It was a treat for all of us.
At some point about five years ago, I kicked my Coke habit. And the kids kicked theirs.
But, we still like sweet drinks. I started experimenting with homemade sodas awhile back. I would take juice concentrate and make it with soda water instead of regular. We called them "Sparklies".
A couple of years ago, I bought a juice extractor, one of those cheapo brands at Walmart. My first idea for it was to use up the excess produce from our produce box each week. After more recipe testing, I realized that juices as well as slushies, sparklies, and smoothies provide the perfect substitute for sodas, bottled juice "drinks", and other sweet beverages.
Why we make homemade juices
Our family gets to enjoy sweet drinks, but we do so based on what's in season, what we have on hand, and without added sweeteners.
If I had to list my reasons why I make juices and these other naturally-sweetened beverages for my kids, they would be these:
Homemade juice tastes better than canned, bottled, or frozen.
After months/years of making our own juices, I recently tasted some bottled varieties. They just didn't taste as good as what we make at home.
Homemade juices offer a nice supplement to our diets.
I'm not going to get into the argument of which is better: juices (for the quick jolt of nutrients) or smoothies (for the fiber). I am not a nutritionist,and even they disagree. But, I know that a small glass of juice is a delicious and healthy supplement to our family's diet. We don't guzzle gallons of juice. In fact, homemade juice is more filling than the bottled variety.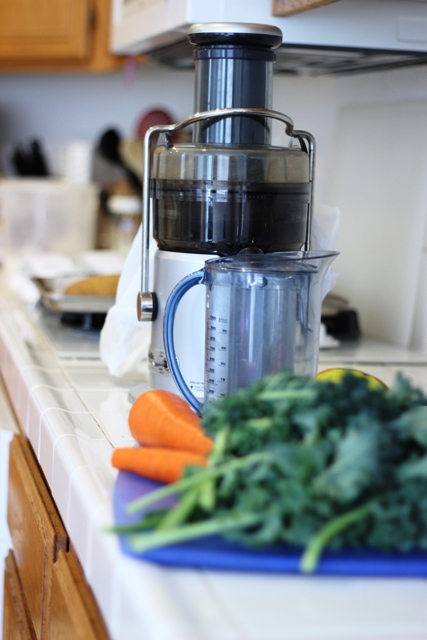 Homemade juices help me waste less produce.
I'm committed to getting a weekly produce box, but some weeks I just can't use it all up before it starts to get a little sad. Running wilty chard or puny looking pears through the juicer helps me to waste not, want not.
Homemade juices help my kids acquire new tastes.
When I first started juicing, my kids were way picky. Way. However, with repetition — and some fruits to disguise the funky flavors — this crew has become more accustomed to the flavors of chard, spinach, ginger, sweet potato, and squash. The textures of those foods aren't in the way.
Homemade juices are fun.
I'm amazed that it's my kids who now ask me to make juices instead of me asking them to drink them. My 16yo makes his own juices now. His little sisters hear the machine and come to the kitchen, expecting a glass and are disappointed that he only made enough for himself! May wonders never cease.
I've found the juicing machine to be a nice addition to my kitchen. My kids like it. It provides a nice alternative to water and milk. And it's just plain fun!
You can pick up your copy of Best 100 Juices for Kids at your local bookstore or order it from Amazon, Walmart, or Barnes and Noble.
Share YOUR family's experience with homemade juices.