June Book Reviews
As an Amazon Associate I earn from qualifying purchases. For more details, please see our disclosure policy.
It's time to Book It. Share what you've read this month and get some good ideas from fellow readers' book reviews.

It's been a month of reading, let me tell you! I can't believe it, but I finished 14 books this month, and started three more! FOURTEEN?! I think that's more books than I read in all of 2015. That's what summer vacation is supposed to be, my friends.
It helps that I got my hands on some really good books. Some really good ones. Like stay up late at night and forsake early mornings kind of good.
It also helped that I did some of my reading on the exercise bike or treadmill. The reading helped the exercise not feel so boring. Buying a new Kindle helped, too. Except for a small wifi connectivity issue, I'm really enjoying it; the larger screen being a great bonus.
Ready to share book reviews? I've got 13 books to tell you about. I hope you've got some good suggestions of what I should read next!
Books I Read in June
Fiction Book Reviews
Generally I prefer fiction over nonfiction, however, I find that I really get sucked into novels, to the detriment of my work and home responsibilities. I don't think I've ever read a nonfiction book that "I just couldn't put down". Fiction, on the other hand has that effect on me.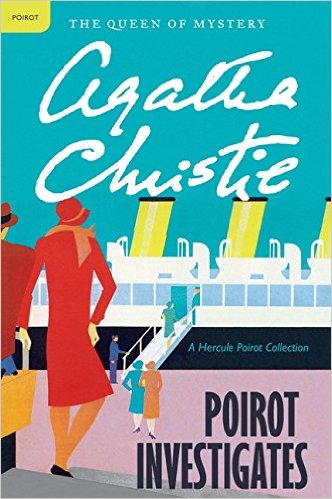 Poirot Investigates
by Agatha Christie
As you know, last month I started on an Agatha Christie kick. I'd only read one of her books before, so I dug in deeper. Poirot Investigates is a collection of short stories, the third book in her Hercule Poirot series. . I find that I don't love her short stories as much as I do the full-blown novels. Reading a collection of short stories is not quite as engaging as a novel, but on the flip side, I can read a chapter at a time without getting sucked in. Overall, I enjoyed this book, but I can't say that any one story pops out in my memory.
B+
Daddy-Long-Legs
by Jean Webster
Daddy-Long-Legs by Jean Webster is the precursor to Dear Mr. Knightley. If you followed along in March, you know that I absolutely adored Katherine Reay's update of Daddy-Long-Legs. So much so, it might be one of my favorite books of the year.
The two stories follow the same plot line, but I'd say that Daddy-Long-Legs has the cheese factor ramped up just a bit. The last chapter seemed so forced and fake. The heroine had been independent and feisty the whole book and then in the denouement, she seems to lose all her personality. It was a fun read, but Dear Mr. Knightley wins.
That said, I'm really curious to see if I can track down a copy of the Fred Astaire movie at the library.
B+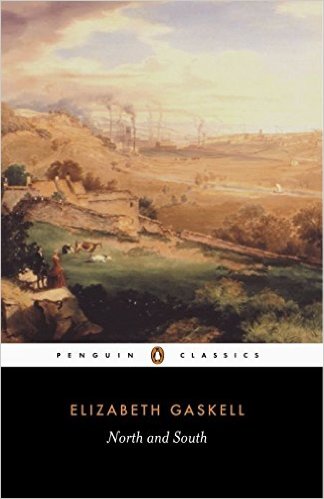 North and South
by Elizabeth Gaskell
For years I've been meaning to read Elizabeth Gaskell's North and South. Contrary to what my fellow Americans may think, the novel is not about the war between the sSates, but rather the differences of culture between the northern and southern parts of England during the Industrial Revolution. It tackles a discussion of class and labor with a lovely romance thrown in for good measure.
I was completely sucked into this book, abandoning all else for a day while I read without stopping — and then watched the 4-part BBC mini series (from 2004) the following day. There are two BBC versions — one with the guy from Star Trek, only he had hair back then, and one with Thorin Oakenshield. I went with the latter. And I wasn't disappointed. 😉
Love this story. Loved the miniseries. If you enjoy Austen, I think you'll enjoy North and South. Definitely a two-thumbs up.
A+
The Life Intended
by Kristin Harmel
If you're in need of an emotional purging (aka ugly cry), then I recommend that you read The Life Intended by Kristin Harmel. I walked in knowing nothing about it, and was so drawn in by the characters. I couldn't put it down, and I bawled my eyes out as a result.
My husband knows I can't talk about this kind of book when I finish reading it; I would just scrunch up my face in tears. We talked about it a few days later — once I'd calmed down. I told him it was like Inception, but for chicks. Ha!
It's a book that explores what might have been and how to make what should be better. It's like It's a Wonderful Life only backwards. What if the man had lived instead of died? The man, being the husband, makes this a very sobering book for wives. I felt a renewed appreciation for my husband and what he gives for our family. For me.
I felt that this was a great book. I really enjoyed it and felt like it made me a better mom and wife, albeit indirectly.
A+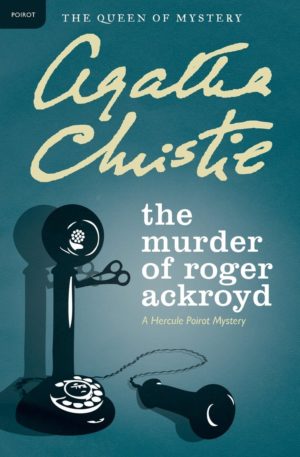 The Murder of Roger Ackroyd
by Agatha Christie
As I mentioned last month, I was getting a little weary of Poirot's dufus of a companion, Hastings. I was pleasantly surprised to see that the super sleuth took on a new assistant in The Murder of Roger Ackroyd, number 4 in the Poirot series.
All three of my teenagers are reading through Agatha Christie with me, so it's been fun to swap notes with my boys. One things we've observed is that she is really clever with her Whodunnits. We had no idea that the murderer was the…. well, the person it was. What a surprise. Let's just say that Madame Christie has some fans in the FishHouse. She's so unpredictable.
A-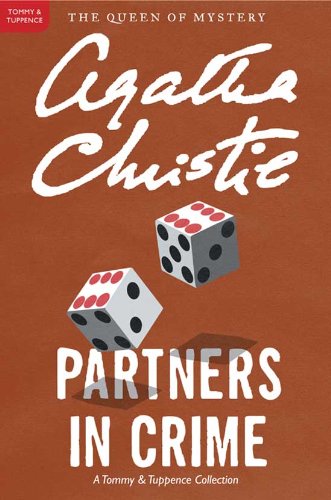 Partners in Crime
by Agatha Christie
Partners in Crime is Agatha Christie's second book in the Tommy and Tuppence Collection. T&T are a husband-wife sleuth team. I enjoy their antics immensely. I do not enjoy short stories, though, and that's what this book was. Still, it was good, and explores their characters more.
B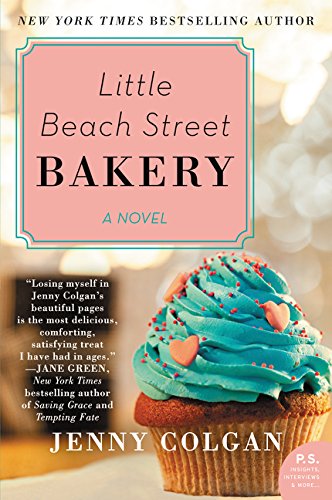 Little Beach Street Bakery
by Jenny Colgan
I found Little Beach Street Bakery listed in Anne's summer reading guide from last year, filed under Beachy Reads. That's definitely what it is, a fun little no-brainer bit of entertainment. I loved the baking talk, the independent fire in the protagonist, and the sweet villagers she befriends. Despite the summer heat, this book makes me want to bake!
Polly Waterford is washed up: a failed business, a failed longterm relationship. She has little money so she heads off to a little island, one of the only places in England she can afford. She finds friendship and a new life, including a puffin and an American.
While I enjoyed that there was a romance thrown into the mix, I was a little disappointed in the presence of casual sex. That's part of our age, I know, but it doesn't mean I have to be happy about it. Also, I'm not sure the author really knows many Americans. The dialogue by the Americans didn't seem quite right. I'm not from the south, so I can't say for sure, but it just was off a little bit.
Despite those caveats, I enjoyed the book.
B+/A-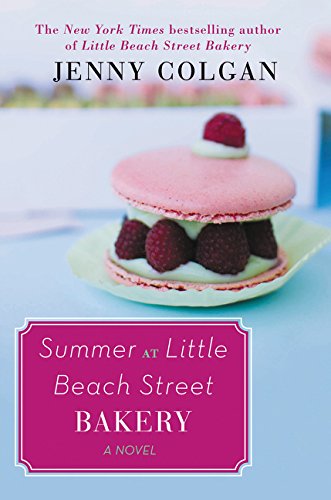 Summer at Little Beach Street Bakery
by Jenny Colgan
I enjoyed the Little Beach Street Bakery so much, in fact, I immediately jumped into the sequel, Summer at Little Beach Street Bakery. The sequel wasn't as good as the first, but I enjoyed following the characters further explore their relationship and to see the little bakery fail as well as triumph.
I'm ready to go live in a light house in England.
B+
The Mystery of the Blue Train
by Agatha Christie
The Mystery of the Blue Train is probably my favorite so far of the Poirot novels. There's no Hastings AND there's a romance that turns out okay. Double win.
A woman is murdered on the train to the Riviera. Poirot just so happens to be on the train, of course. And he catches the killer, who I did not spot even two feet in front of my face. Well done.
A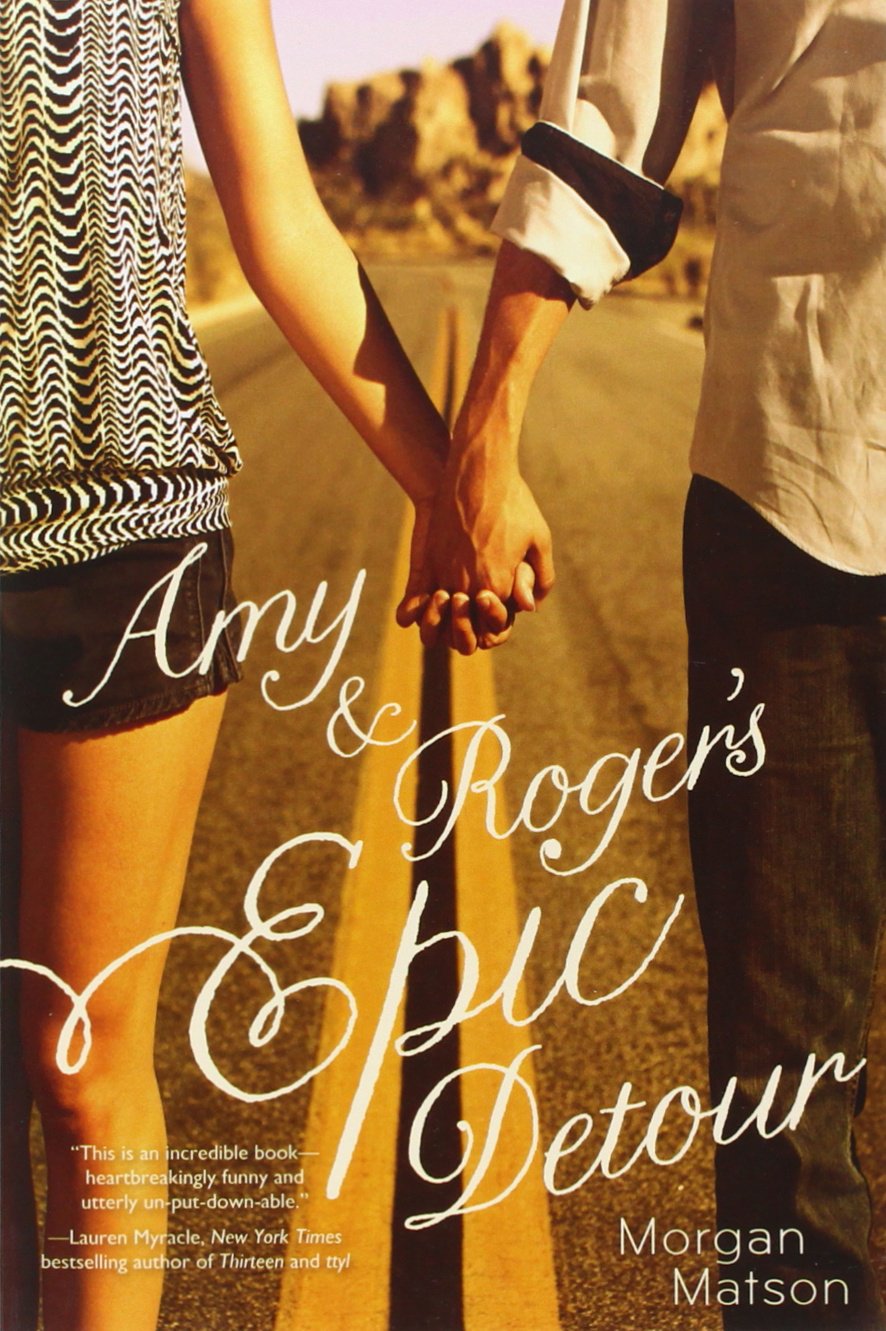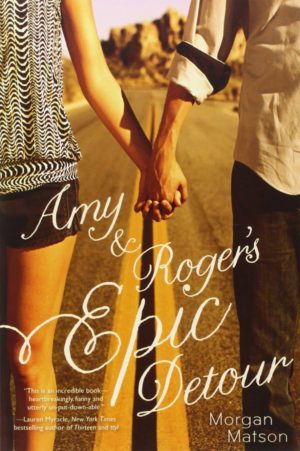 Amy and Roger's Epic Detour
by Morgan Matson
Amy and Roger's Epic Detour is another book I found on one of Anne's reading lists. Amy and Roger don't really know each other, but their moms have decided that they're going to drive Amy's family car across country. Amy's mom has it all mapped out, but Amy and Roger decide to take a detour.
Despite the gratuitous sex that appears in the storyline, it was a fun read. Amy's got some hard things she's working through as does Roger. Their drive across country carves a friendship as well as healing in both situations.
One fun aspect of the book is that they eat the fast food of each region they journey in: In-N-Out in California, Nu-Way in Wichita, Sonic in Colorado. Also included are Amy's journal entries complete with receipts, playlists, and drawings of the adventure.
B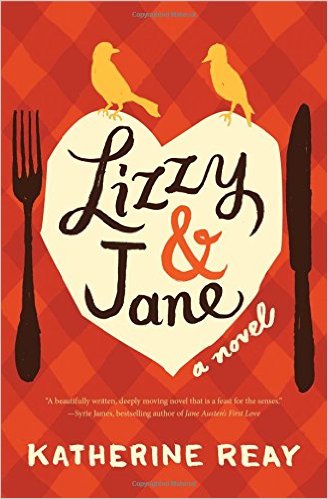 Lizzy and Jane
by Katherine Reay
I expected to like Lizzy and Jane more than I did. I enjoyed it, for sure, but everything pales compared to Dear Mr. Knightley, right?
Lizzie and Jane are two sisters, daughters of an Austen fan, who named them after the Bennett girls. Lizzie is a chef; Jane a designer. Their mom has died of breast cancer and now Jane is fighting her own battle against the deadly disease. Lizzie's lost her zest in the kitchen.
Their story is beautiful and redeeming, full of lessons of love. I confess, I read it really fast, so I may need to give it a reread soon just to be sure I don't like it more than I do. 😉
A-
Nonfiction Book Reviews
Nonfiction books take me a little longer to read than fiction. Too much brain power. But, I read both of these early in the month via treadmill, and found both to be really encouraging, in different ways.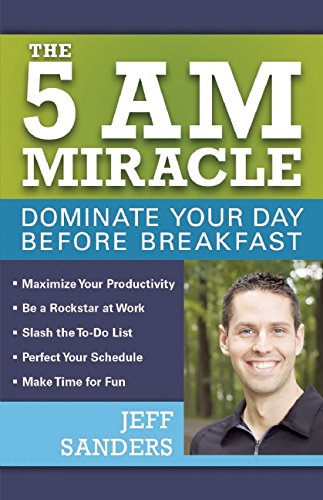 The 5 am Miracle
by Jeff Sanders
Crystal has mentioned this book a few times over the last few months as being one of the top books she's read on productivity. I bought The 5 am Miracle when it was two bucks on kindle to see for myself. I'd agree that it was very motivating. While there is nothing earth-shattering new in the book, it's full of great reminders and delivered in such a way to make you want to get up at 5 am.
Seriously!
Definitely a good read if you're looking for a little kick in the pants to get more done. Keep in mind that it's not written for parents specifically, so you'll have to tweak a few things to make them work for your season of life.
A-
Undone
by Michele Cushatt
I read Undone about the same time I was reading The Life Intended. The two dovetail really nicely with each other: women putting their lives back together amid hardship and tragedy. The difference with Undone is that God's word and wisdom permeate the book, giving it life.
Michele has been described as divorced, remarried, mom, step-mom, foster mom, and cancer patient. The lessons she shares from each of these experiences are honest and sometimes heart-breaking. I really appreciated her honesty as well as her humor. I cried on the treadmill, but I also laughed.
This is a great book.
A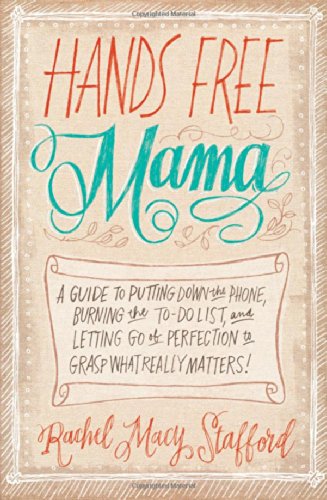 Hands Free Mama
by Rachel Macy Stafford
I read Hands Free Life a few months ago and really enjoyed it. I found Hands Free Mama cheap on Kindle so I figured what the heck. Turns out I had a paperback copy in my library that I had forgotten about, purchased cheap on CBD a couple years ago. Oops.
I enjoyed this read, it had basically the same themes as Hands Free Life, so I'm not sure it was anything new, though there were good reminders to engage with my people more and put down my phone, both of which I could do a lot more.
B+
Books I've started but haven't yet finished:
Here are two books that I'm reading right now. I'll tell you about them next month.
What books have YOU read lately?