Just Keep Calm
We are a participant in the Amazon Services LLC Associates Program, an affiliate advertising program designed to provide a means for us to earn fees by linking to Amazon.com and affiliated sites. We participate in other affiliate programs as well. For more details, please see our disclosure policy.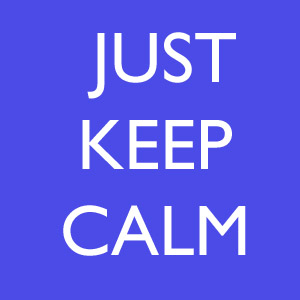 So far this holiday season I haven't freaked out. It's still early, of course. But, this is pretty good considering my past. I'm not sure if it's age, experience, or fatigue, but I'm slowly learning not to string myself out too much.
You see, years ago, I sent out 100+ handwritten, sometimes, even handmade, Christmas cards. I made all the gifts for our families. I baked 12 kinds of cookies.
Some of that was because I truly wanted to do it. Some was because DIY was the only option; we couldn't afford to buy. Sometimes, I think I had something to prove.
Maybe it's because I've now had 16+ years of not being able to complete my to do list. Now my focus isn't so much on getting things done as it is keeping things together. In my heart. In my mind.
Staying calm, being a pleasant person to be around, not driving my husband crazy: these are my goals for the holiday season. There was a reason why he put his foot down one year and said NO MORE HAND MADE GIFTS.
I was a maniac to live with. Saving that buck wasn't worth the price he and our children were paying. Yes, he's a wise man.
So, now, I focus on trying to stay calm.
I hope you will, too. Over the coming week or two, I'll be posting a quick idea that you can put into practice should you find yourself on the Edge of Freaking Out. They might work, they might not. But, at least we'll say we tried, eh?
Our efforts, though imperfect, will bring honor to the One who came to bestow peace on the world.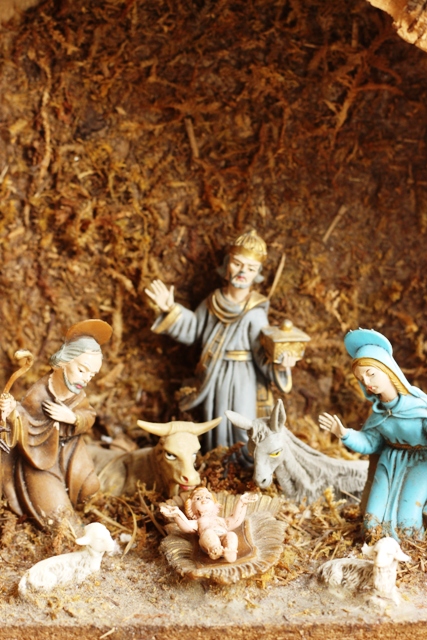 For to us a child is born,
to us a son is given,
and the government will be on his shoulders.
And he will be called
Wonderful Counselor, Mighty God,
Everlasting Father, Prince of Peace.
Of the greatness of his government and peace
there will be no end.
He will reign on David's throne
and over his kingdom,
establishing and upholding it
with justice and righteousness
from that time on and forever.
Watch this post. I'll update it with quick tricks to help you keep your cool this holiday season. Or at least distract yourself enough not to be a crabby mom.