Just Say I Love You
We are a participant in the Amazon Services LLC Associates Program, an affiliate advertising program designed to provide a means for us to earn fees by linking to Amazon.com and affiliated sites. We participate in other affiliate programs as well. For more details, please see our disclosure policy.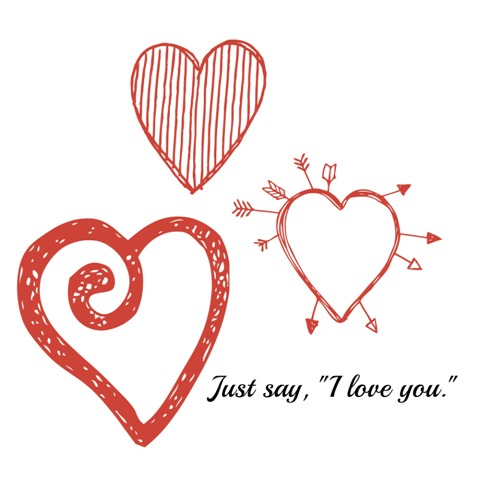 Valentine's Day was probably invented by a greeting card company. Then every other business under the sun decided it was a good marketing strategy to hawk things for the "holiday". It's a great excuse to buy cards, flowers, and chocolate.
While I don't mind the chocolate (ahem), I do mind the high prices for the aforementioned cards and flowers. And sometimes the other Pinteresty hoops we jump through are just a little over the top. I've certainly posted a fair number of Valentine's Day ideas, but I certainly don't expect anyone to do them all. I don't.
Just try one or two to add a little special flair to the day.
The point of all of it, at least what happens among family and friends, is to convey your love and affection. THAT shouldn't cost much.
It's pretty free to say I love you.
Or at least it should be.
I know, the five love languages and all that. But, still. There are free ways around those, too. Gifts can be homemade. Acts of service cost time, but not necessarily much else. A hug is free of charge. Quality time is more about quality than quantity. And yeah, words of affirmation? Talk is cheap. But, in a good way.
Make Valentine's a day to remember, by just saying it. Tell your kids you love them. Pull your spouse aside and say those (good) words you think, but forget to speak.
Just say I love you.
And then do it tomorrow and the next day, too.