Just Say No
We are a participant in the Amazon Services LLC Associates Program, an affiliate advertising program designed to provide a means for us to earn fees by linking to Amazon.com and affiliated sites. We participate in other affiliate programs as well. For more details, please see our disclosure policy.
Saying no to good things allows you to enjoy more fully other good things.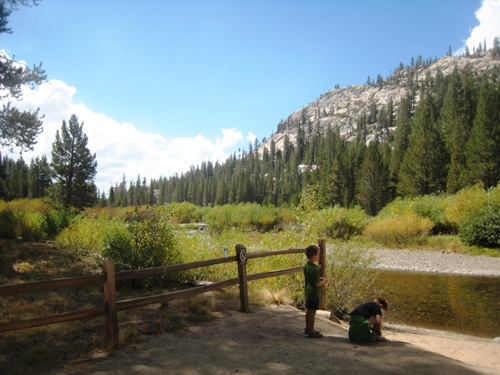 If you ask my husband, he'll testify to the fact that I cook up all kinds of crazy schemes. I've always been a "project girl". I make goals and to do lists, and I try really, really hard to bring them to completion.
He, in his wisdom, has learned to put the brakes on me, for my good and for that of our family. I'm still stunned that he had the guts to say NO to my homemade Christmas present schemes. He knew that it took more away from our family's enjoyment of the holiday than it provided.
Sometimes you just need to say no, even to good things, so that you can enjoy other good, more important things.
Saying no is a great way to stop and smell the roses.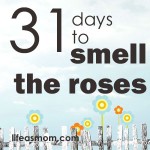 The days are long, but the years are short. I don't want to miss them! For more short and sweet ideas on how to stop and smell the roses, to enjoy the little things in life, check out my 31 Days to Smell the Roses series.
Don't miss a post in this series. Subscribe to 31 Days to Smell the Roses by RSS or email.