Keep Your Focus on Frugality
We are a participant in the Amazon Services LLC Associates Program, an affiliate advertising program designed to provide a means for us to earn fees by linking to Amazon.com and affiliated sites. We participate in other affiliate programs as well. For more details, please see our disclosure policy.
Having a spouse or other friend remind you of your financial goals is a great way to stay focused on the bigger picture.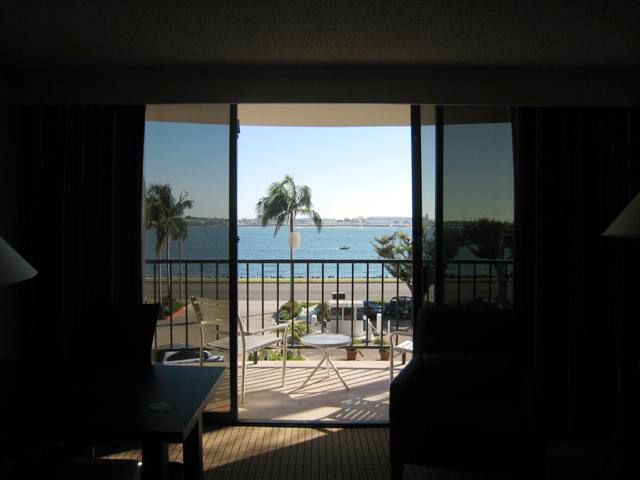 You remember a few months ago when I wrote about that the life we didn't choose? That life filled with plane tickets, dinners out, and room service.
Sometimes I forget.
Recently, I looked at our calendar for the fall and saw that every week was peppered with lots of stuff to do. If it wasn't book deadlines, doctors appointments or science class, it was lots and lots of hockey.
Anyone who has more than one child in organized sports will understand the mental and physical gymnastics involved in coordinating schedules during a sports season. That is why we only do one sport at our house. If you want to do a sport, you do hockey. At least these days.
So, when I saw a few days' break in the schedule, a random Saturday without games or a Sunday through Tuesday without any obligations. I grabbed them. These are serving as our fall vacation this year. For the last three years since we got out of debt, we've taken an extended vacation in the fall. This year, the blanks on the calendar did not align until now.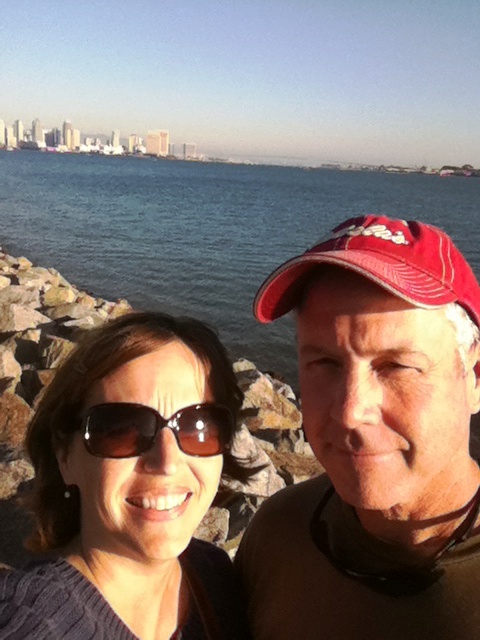 The singleton Saturday got marked as a Parents-Only 24-Hour Date, while the Sunday through Tuesday will serve as a mini trip north to see Grampa Lee. We haven't seen him since before his heart attack. The girls are counting down the days; they are so excited to feed horses, chase cats, and be the center of their grandparents' attention.
As I started to plan our Parents-Only 24-Hour Date, I started dreaming big dreams: fancy hotel by the bay, meals out at elegant restaurants, maybe even renting a sports car. I dunno, maybe I was having a midlife crisis or something. (My last book deadline was pretty rough!)
Hubs, on the other hand, kept his head on. When I started quoting hotel prices, he hesitated. He suggested we not commit to something yet. Since we live so close to downtown, there was no reason we couldn't survey the territory a little more closely before committing.
At first I had visions of hauling my suitcase from hotel to hotel, looking for the best deal. Well, we live here, it's not like we're traveling to another city and really do need to find accommodations. We could bide our time and do some homework.
His hesitation was enough to bring me to my senses. $179 a night?! $40 filet mignon? $8 scoops of ice cream from room service?!
Keep your focus.
But then I realized that he was right. We didn't need to spend a lot of money to achieve our goals. What was our focus, anyway?!
To enjoy a change of pace and a change of scenery. To relax. To regroup without the distractions of home and family. To explore our city with a bargain hunter's eye. To enjoy one another.
Maintaining your focus, keeping your goals in mind is the best way to direct your budget.
Remembering what's important, clarifying it in your mind will help you make the right decisions for your finances and for life in general.
How do YOU keep your focus?
Do you have a spouse or friend who helps you stay on track, who reminds you of the bigger picture? Let's chat in the comments section.
PS. We did have a lovely, LOVELY time away from home — spending much less than I originally intended. I'll be back next week with the lowdown on our 24-Hour Date on a Dime.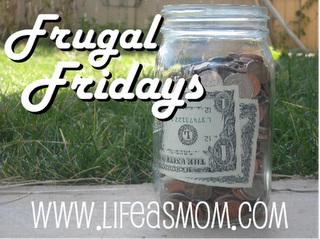 This is Frugal Friday. In an effort to make these weekly financial discussions more interactive, I'm no longer posting a link-up. Feel free to leave a link in the comments. But better yet, chat with us on today's topic.