Keeping Academic Skills Sharp Through Summer Break
We are a participant in the Amazon Services LLC Associates Program, an affiliate advertising program designed to provide a means for us to earn fees by linking to Amazon.com and affiliated sites. We participate in other affiliate programs as well. For more details, please see our disclosure policy.
The following post is written by contributing writer, JessieLeigh: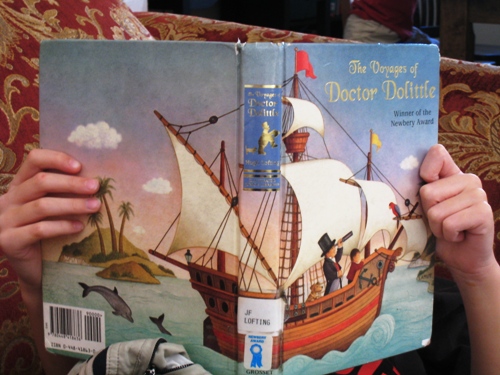 Summer break means fun in the sun… a break from routine… the chance to decompress. Sadly, it can also bring a regression in some learned skills if we're not careful. Every year, I watch some families park their newly free kiddos in front of the TV for hours on end as a chance to relax. Still other panicked parents rush to the teachers, asking for worksheets and assigned reading to keep their children sharp through the vacation months. Me? I remain utterly convinced that we can have a total blast with our kids and still keep up those academic skills through the lazy days of summer…
Get out in nature.
There is so much to discover in your own backyard! Go for a walk. Let your children touch and explore. Yes, they'll get dirty. That's okay; children are washable. This is a fabulous opportunity to practice science, math, and language skills. You'll also be using some muscles and energy… super important for growing little ones! Vary the timing of your expedtitions and you won't even need to change your path. Try going in the early morning. How about a dusk stroll? What different animals do you see? How are the shadows different?
Use your library.
Summertime is a wonderful time for your children to explore various interests more deeply. Have a budding oceanographer on your hands? Even if you're totally land-locked, your child can find a wealth of exciting information at the library. Maybe you have one who asked a question you simply couldn't answer? Encourage him to find the answer at the library. Help him learn how to research and seek out the sources he needs to answer a question or solve a problem. That entire process- even if all you're looking for is "how many spots does a ladybug have"- is an essential life skill.

Cook together.
You've heard it all before and it's true- letting your kid cook with you is a great way to teach some math. There is little we do in everyday life that requires as much use of fractions as cooking. Showing him the practical application is far more valuable than a xeroxed practice sheet. Cooking is also fantastic for fine motor skills and sensory activities. Young children benefit from, and often enjoy, exploring various textures and consistencies.
Assign new responsibilities.
Strict school-year schedules often make it hard to try new things. When you're living in a perpetual time-crunch, it may seem unfeasible to let your child take over a big responsibility. Summer is a fabulous time to try it.
Let your kids be responsible for planning a meal. Give your daughter the produce list and have her find and weigh the necessary items. Let your son know that he is now in charge of making sure the "outing bag" is fully stocked. Let your little one wash some dishes. The toddler? She is now official sock-matcher. For many of us, summer day schedules can be more lax, making it A-OK if a task takes longer than it might if you did it yourself.
Let them teach you.
Perhaps it's just me, but I find that the best way to feel like I truly understand something is to teach it to someone else. If you've done some of the activities listed above, I guarantee you that your child has new things to share with you. Perhaps he learned about a bird native to your area. Maybe she figured out a quicker way to make that stir-fry. Or it could be that they just want to tell you more about ladybug spots. Whatever their discovery, give them the time and opportunity to share it with you. Be interested and be proud. Make sure they know how valuable you find their explorations and knowledge.
And most of all? Have a fun, joyful summer of exploration and learning!
What do YOU do to enhance summer learning?

— JessieLeigh is the mother of a former 24-week micropreemie and two full-term blessings as well. She is a determined advocate for the tiniest of babies, including the unborn, and a firm believer in faith and miracles. She shares about raising such a precious, tiny baby over at Parenting the Tiniest of Miracles.