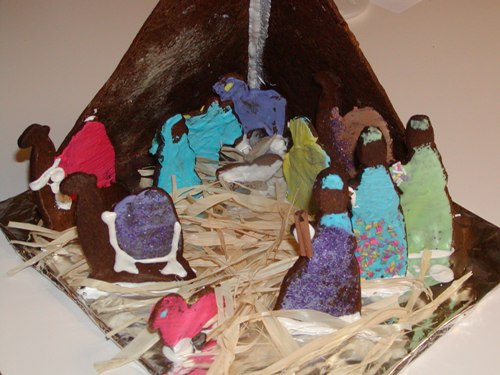 – A post from LifeasMOM contributor, Jessie Leigh –
One of the most difficult times of year for me, a Christian woman who chooses to send her children to public school, is Christmastime. While I understand the separation of church and state, it often feels like our school systems are taking this to the extreme.
Many school districts- especially those in "blue" states like my own- do not permit Christmas parties. They do not discuss Santa, let alone Jesus, as "holiday break" approaches. Clearly, this break is designed around Christmas… the children are released early on the 23rd, just in time for Christmas Eve. But this cannot be mentioned.
I have the utmost respect for those whose religious traditions involve other celebrations. I have no problem with my children learning about other holidays and their significance.
Still, it is important to me – for my family – to keep Christ in Christmas.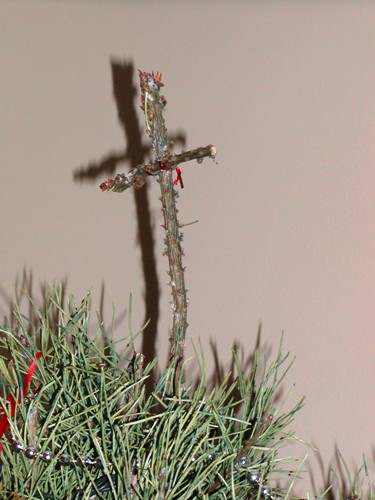 There really are ways to share elements of a faith-filled Christmas even with your children in public school. Some of them are very small and simple.
For example, I never choose "Happy Holidays" or "Seasons Greetings" type cards. The cards I send in to teachers and therapists invariably read "Merry Christmas" and often contain a scriptural message. This is fine. And there are no "rules" against this.
We are also having an Ornament Decorating Party this year in mid-December which will be chock-full of Christmas elements, to be sure. While they may not be able to celebrate Christmas moments together in school, my daughter and her classmates will have the opportunity to do so in our own home.
The "winter projects" that fill my children's days through the month of December may be void of any sign of Christmas… but I have the opportunity to discuss the purity of the snow and the candle's symbolism of the light of Christ with them. It's important not to lose these chances.
Most importantly, of course, we keep the focus on Christ in our home. We celebrate the season of Advent and rejoice as we prepare for the coming of our Lord.
When the school holds a canned food drive, we talk about how God calls us to give and provide for the less fortunate. After I retrieve my children from a bus ride full of chatter about all the "things" the children crave — a very telling visual of the effectiveness of marketing — we settle together with peaceful Christmas carols and a cup of cocoa as the dark creeps upon us, so early this time of year…
Silent Night… Holy Night…
They get it.
How do YOU keep your family centered on Christ at Christmastime?
– JessieLeigh is the mother of a former 24-week micropreemie and two full-term blessings as well. She is a determined advocate for the tiniest of babies, including the unborn, and a firm believer in faith and miracles. She shares about raising such a precious, tiny baby over at Parenting the Tiniest of Miracles. She is also a regular contributor to LifeasMOM.