Keeping New Year's Traditions
We are a participant in the Amazon Services LLC Associates Program, an affiliate advertising program designed to provide a means for us to earn fees by linking to Amazon.com and affiliated sites. We participate in other affiliate programs as well. For more details, please see our disclosure policy.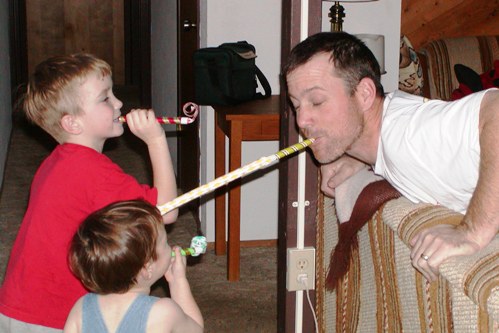 As much as I would like to think of myself as one who goes to fun New Year's Eve parties where you dress up in fancy gowns and dance the night away, I've never been invited to one. And quite honestly, even if we were invited to one, I don't think FishPapa and I would go. We're homebodies.
And I like that.
So, having kids and ringing in the New Year works very well for us. We stay home and do fun things. Over the years we've created some traditions that we love. They link us to years passed and to each other.
New Year's Eve 2009
Going to the Beach
Since we've moved back to California after five years living in the Mid-West, we've enjoyed the freedom of going to the beach during New Year's week. Some years have been a little chilly, others have been warm and sunny.
Often when one of the kids ask why we're going to the beach, the answer is, "Because we can." We don't want to take the beautiful ocean for granted again.
New Year's 2010
Baking a New Year's Cake
You know we love cake around here. Every year for as long as I can remember, we've had a cake at New Year's and we put number candles on top. It's a wonderfully fun and delicious way to say hello to the New Year.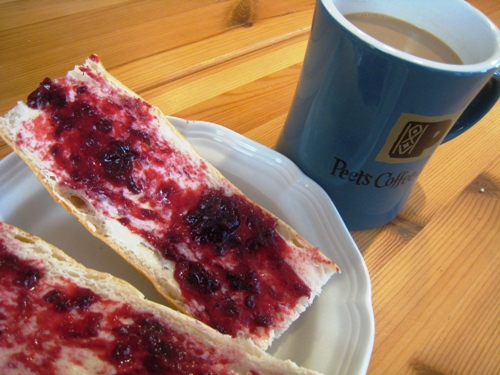 A Fun Breakfast and Watching the Parade on TV
I try to make some kind of fun breakfast on New Year's Day. This year, I think it will be petit dejeuner. Then we watch the Rose Parade for awhile.
OK, maybe the kids aren't all as interested in it as I am. But, I loved watching it when I was a child. While friends often drove to Pasadena to watch it in person, we just glued ourselves to the Tube. I still think it's fun.
Grampa and FishBoy6
Watching Football
Some of us are football fans around here, so if we are home on New Year's Day, there will be a football game going. I like football because there's cool food to eat. Yes, I'm like that.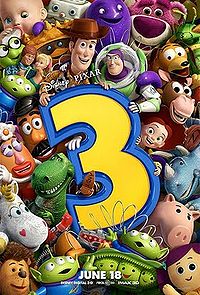 Catching a Good Movie Together
Some may think of watching movies as a passive activity. And it is. But at the same time, we're sharing an experience together and it's something that our entire family enjoys doing. Some of the movies on our list this week include Despicable Me, Tangled, and Toy Story 3.
In fact, this week we've received a review set of the Toy Story 3 Collector's pack from Target. It's got a Buzz that really talks as well as 3 different disks: Blu-ray, DVD, and digital copy. FishChick4 is looking forward to making him a part of our New Year's celebrations this week.
To Infinity and Beyond! To Infinity and Beyond! To Infinity…. I may go batty before the ball drops.
What do YOU do to celebrate the New Year?