Keeping the Kids Table Happy
As an Amazon Associate I earn from qualifying purchases. For more details, please see our disclosure policy.
I well remember those days of being relegated to the kids table at holiday events. I did not go quietly. (Sorry, Mom.) I was simply too hurried to grow up. And I balked at being considered small.
It wasn't until I was no longer "a kid" that I appreciated those moments of being with the younger set. Sigh…. we're never satisfied, are we?
There are a number of ways that you can help your children enjoy the kids' table and the inevitably long wait until dinner is served.
Provide a craft

Provide a Project
Over the years we've done a couple bigger projects that involved adult help and supervision. One year we transformed a refrigerator box into a sailing ship. Our kids were into pirates at the time, but you could easily make your own Mayflower and provide hours of pretend play.
Another year we had a gingerbread house building contest. We provided boxes of graham crackers, frosting, and candy and divided into teams. The older boys men really got into the competition.
Provide a Game
If time allows, bust out the board games or decks of cards. Invite grandparents to join the kids for a few rounds of play. You could even try out Turkey Bingo from Make and Takes.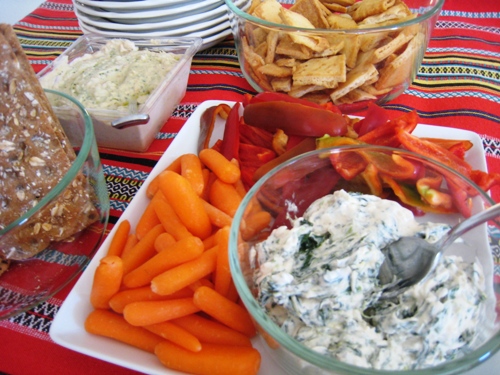 Provide a Snack
Food will keep children of all ages quiet for an extensive amount of time. Make sure the appetizers are age-appropriate (no choking hazards for babies) and allergy-safe. Consider a cheese and cracker plate, a simple vegetable tray, healthier spinach dip, or hummus and dippers.
Other ideas for keeping kids entertained during holiday events?