Keeping Up with the Joneses
We are a participant in the Amazon Services LLC Associates Program, an affiliate advertising program designed to provide a means for us to earn fees by linking to Amazon.com and affiliated sites. We participate in other affiliate programs as well. For more details, please see our disclosure policy.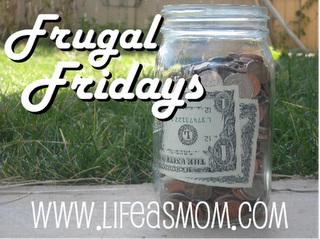 When I was a kid, it seemed like my friends always had what was bigger and better than anything my sisters or I had. Ours was a big family, and my parents were frugal. We didn't get a ton of extras.
Or so it seemed.
When my friends got stereo systems for Christmas, I got underwear. When they got new cars on their 16th birthdays, I was lucky to drive something like this. When their parents bought them lots of new clothes, I bought my own.
I really wanted to "keep up with the Jones." I wanted to be cool and hip. I wanted to be rich!
Sometimes, I would go out of my way to buy the more expensive item because I figured cool, hip, rich people thought it was "beneath them" to buy something on sale!
Woe is me!
In reality, how blessed I was to have presents on Christmas Day, to have a car on occasion and the physical capabililities to drive it, and to be able to work, earn money, and buy my own clothes. I never in my life skipped a meal, lacked clothing, or had to go without some basic necessity.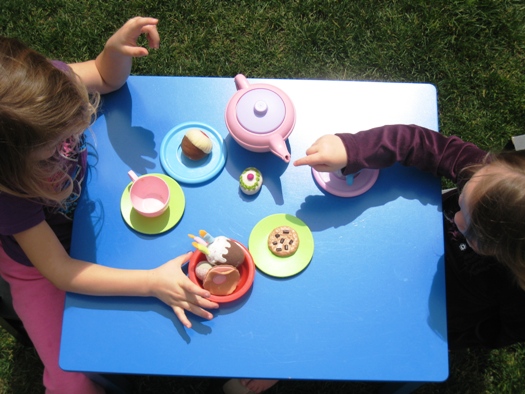 Unfortunately, I didn't have eyes to see how full my cup really was. I lamented the fact that I didn't have more, when by global standards I was a very rich girl, indeed.
And, frankly, I should have absolutely rejoiced that there was just plain underwear in my stocking and nothing with Strawberry Shortcake or Wonder Woman on it! That would have knocked cool and hip right out of the running!
What about today?
It's easy to look back on our childhoods and see our foolishness. But, it probably doesn't take very long to examine ourselves today and find at least a few small instances when we are trying to keep up with some external measure of financial success instead of being satisfied with what we have. It's still hard to battle that desire to be cool, hip, and rich.
But, the stress and anxiety that comes with debt or living beyond one's means or trying to be someone you're not, is just not worth it. Been there, done that.
Instead, this is my hope and prayer for me and my children:
Keep your lives free from the love of money and be content with what you have, because God has said, "Never will I leave you; never will I forsake you." — Hebrews 13:5
That's way better than a new stereo.
 How do YOU save money?
Share a money saving tip in the comments or in the linky. Please do not link up giveaway posts.