Kitchen Organization: Zone Defense
As an Amazon Associate I earn from qualifying purchases. For more details, please see our disclosure policy.
This year we are on Zone Defense, tackling one are of home and life at a time, until we've beaten back clutter and disorder. We are going to regain our lost ground.
They say that the kitchen is the heart of the home. In case you hadn't guessed, I was rather strategic in choosing it as our second zone to tackle this year. We started with you.
We tackled our person space last month. Hopefully, you're feeling better about how you look, sleeping better, and feeling more energized.
Now we tackle the food arena. Because after Mama's well being is taken care, folks gotta eat! So, let's step into the kitchen and get a little more organized.
My own children are seemingly hungry all the time. I'm not sure what's going on. But, among the six of them, someone is asking me for snacks on an hourly basis. Besides this family-wide growth spurt though, I know that if my kitchen is not organized or tidied, I will spend more time than I need to on food prep.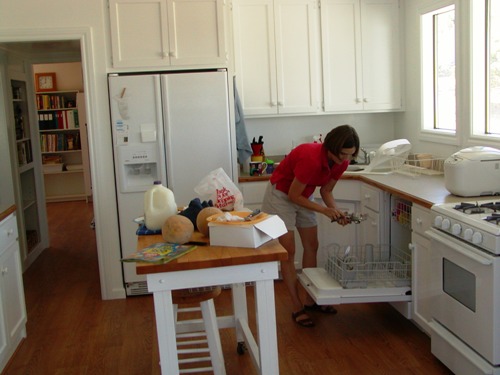 I've lived in six homes, but only four kitchens do I really feel were "mine." That is because we lived there longer than a year and I made efforts to claim that territory to suit our family's needs as best as possible. So, that is what we are going to tackle this month: the kitchen and making it fit you and the people you feed.
This week we're going to talk about problems, though. I know, problems? What for?
Kitchen Problems
Well, it's kind of that "eat the frog" theory. If we identify problems, and brainstorm solutions, then we address the big issues first. Anything else is just fine tuning. In the following weeks, we'll address Food Storage, Kitchen Equipment, Tableware, and Deep Cleaning.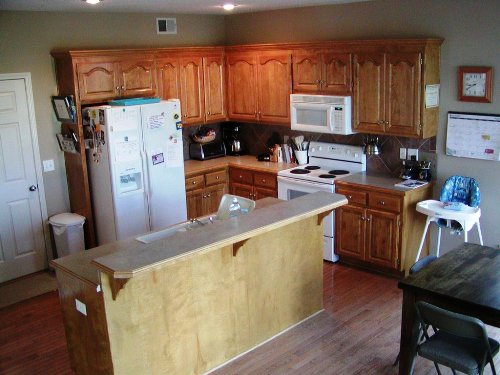 But this week, let's look at our problems. Consider the following that could be potential stumbling blocks in your kitchen:
Do you have a meal plan for each day?
Do you follow your meal plan?
If not, why not?
Do you ever struggle with frozen foods not thawing in time for dinner?
Can you find recipe ingredients when you need them?
How do you feel when you open the refrigerator? Why is that?
Do you have a method for storing leftovers?
If so, does it work well for you or do you have multiple science experiments going on at one time?
Do you have a daily kitchen cleaning routine?
Do you have a regular deep cleaning routine for the kitchen?
Do you have adequate storage for the items you currently own?
Do you use all the kitchen items you own on a regular basis?
Off the top of your head, are there gadgets and appliances that are just taking up space in your kitchen?
Does clutter pile up on your counters? How come?
What is the one thing that stands between you and a clean, organized kitchen?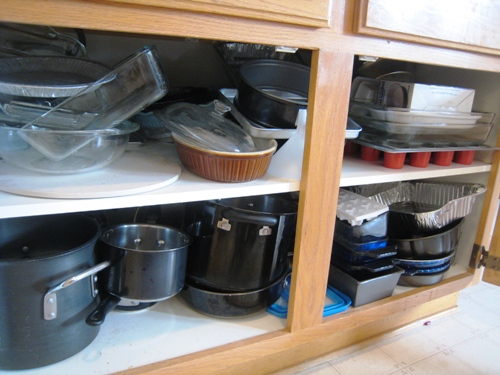 Making a plan to deal with the problems.
This week you get to make a customized plan to deal with the frog in your kitchen. What is the biggest thing, the one that you've been avoiding, that needs attention?
Your kitchen is different than mine, so I can't really tell you what your biggest problem is. But the thing that nags on you the most could be the most beneficial first step you could take.
For our kitchen, I think our biggest problem is too much equipment.
As much as I hate to say it, the cupboards are packed. The dishes, pots, pans, bakeware and appliances fit in the cupboards in such a specific way that it is complicated and difficult for my children to help me. So, this next week, I'm going to be hauling everything out and figuring out what we could live without out. It may be that I simply need to store some things in different places. It may be that I need to teach certain helpers to try a little harder.
Either way, my crowded equipment cupboards are my frog to eat this week.
What's yours?