Knowing When to Ditch the Plan
We are a participant in the Amazon Services LLC Associates Program, an affiliate advertising program designed to provide a means for us to earn fees by linking to Amazon.com and affiliated sites. We participate in other affiliate programs as well. For more details, please see our disclosure policy.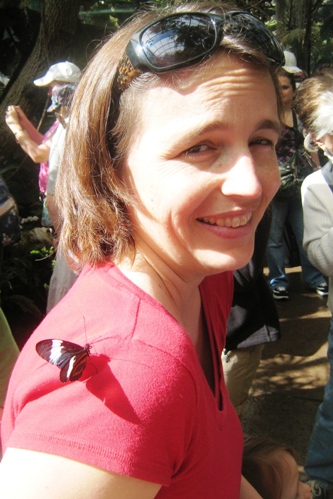 We took a few days off recently. Hubby was home from work. My parents came. We invested in Big Bear. A butterfly landed on my shoulder.
Tuesday was our first day "back" to real life.
Yeah. uh-huh. ahem.
The Plan
I started my monthly freezer cooking session on Monday night and decided that I would finish in the morning. So, I told the kids we'd do a half day of school. (When you homeschool, you get to create the academic calendar.) My plan was to cook in the morning and then after lunch, we'd have a "minimum day."
At about a quarter to nine, my youngest daughter came to me with an ailment that I knew needed a doctor's attention. Today. Right away. I called and they scheduled us to come in three hours later.
I could see the writing on the wall. Doctors visits always take longer than you think they will. I told the boys school was canceled.
WHAT?!
You should have seen the looks on their faces. It was almost like they were disappointed or something. Wish I'd had the camera.
The UnPlan
We headed off to the doctor for our 11:40 appointment. We were seen at 12:50. Yeah. uh-huh. ahem. Three stops later for the prescription, the groceries to finish off that freezer cooking, and lunch that we ate at 2:30 and it was clear that the day did not go the way I thought it would when I woke up that morning. Clearly not.
But, having eyes to see that it was going to veer off-track was wonderful. Being able to tell my boys that they had an extra day of spring break was classic — and enabled them to enjoy the day rather than have schoolwork hang over their heads. Knowing when to ditch the plan was life-giving in many ways. I did not stress about what was going on or should be going on. I just took it as it came.
I think I need to do that more often. So often I can be driven to "get something done." Yet, life happens. And it's subject to change. Sometimes you don't get to decide. Rolling with the punches can be freeing and much less stressful than trying to manipulate the circumstances.
How 'bout you?
Do you feel freedom when you ditch a plan?