Last Minute Christmas Shopping Tips
We are a participant in the Amazon Services LLC Associates Program, an affiliate advertising program designed to provide a means for us to earn fees by linking to Amazon.com and affiliated sites. We participate in other affiliate programs as well. For more details, please see our disclosure policy.
Do you still have some Christmas shopping to do? Here are some tips and tricks from Mandi at Jungle Deals and Steals to help you make the most of your money now that the day is ever closer.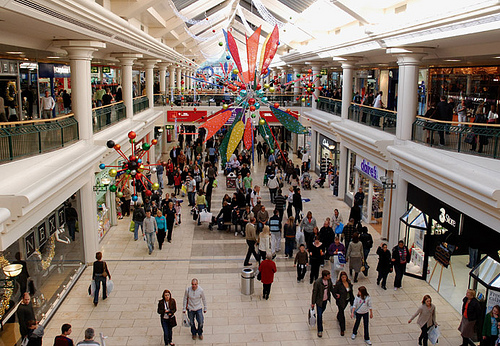 The following is a guest post from Mandi of Jungle Deals & Steals and Life…Your Way:
Are you feeling the stress of the items left on your Christmas shopping list? With just 9 days until Christmas, you may be feeling like the mall is an inevitable choice for finishing up those last-minute gifts, but you can still take advantage of online shopping at this stage; you just need to plan a little more carefully!
Here are my three strategies for last-minute online shopping without breaking the bank:
Check the shipping deadlines for your favorite retailers.
Most retailers post a schedule of shipping dates to give you an idea of when you need to place an order for guaranteed delivery by 12/24. For many online stores — like Kohl's and Gap — that date is Tuesday, 12/20 by 11:59 p.m. EST, but you'll want to double check each site to be sure. For example, Toys 'R Us's deadline is 3 p.m. EST on 12/20 instead.
You'll also want to double check the fine print. Toys 'R Us says specifically that only items that say "Usually leaves warehouse in 1-2 full business days" are eligible for the shipping guarantee.
Use Amazon Prime.
These days, you can find almost everything on Amazon — from clothing and toys to jewelry and housewares — all at competitive prices.
Amazon Prime members get FREE two-day shipping, which means you have until 11 p.m. EST on Wednesday, 12/21 for most items.
Don't want to pay for an Amazon Prime membership? Never fear! You can sign up for a free 30-day trial to get the free two-day shipping through Christmas and into January!
To take advantage of Amazon Prime, you'll want to be sure to filter your search results to see only Prime Eligible items. To do that, simply scroll down until you see "Prime eligible" on the left sidebar and check that box. Individual items will also show their Prime eligibility with a Prime logo next to the price.
Keep track of your orders.
One of the biggest pitfalls of last-minute Christmas shopping is losing track of what you've ordered from where in the chaos of trying to get everything done. Keep a written list of the orders you place and the guaranteed delivery dates so you know what to expect each day between now and Christmas!
Of course, even this late in the game, earlier is still better, so I recommend making yourself a hot cup of coffee, tea or cider and knocking out the rest of your list ASAP, but for those inevitable last-minute purchases (surely I'm not the only one who realizes I've forgotten something I planned to get!), Amazon Prime members is your friend!
Mandi Ehman is the chief deal finder behind Jungle Deals & Steals, where she and her mom find and share the best Amazon deals every day! She's also the founder and publisher of Life…Your Way, a magazine-style blog inspiring readers to live intentional lives.
How do YOU save money?