As a Resolve® All-Stains Brand Ambassador, I'm learning a lot about fighting stains and "resolving" one of my biggest laundry woes.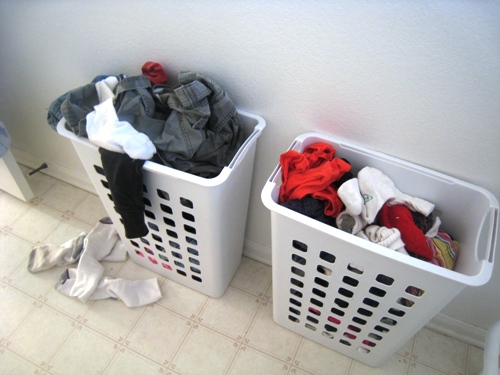 As you may remember, I don't like to clean. I avoid it at all costs. Early in our marriage, hubs and I arranged a little division of labor. He would do dishes if I did laundry. Suh-weet! This was a great arrangement!
You see, I don't really consider laundry "cleaning." It's pretty easy, typically doesn't smell bad, and, thankfully, doesn't get moldy like week-old leftovers in the refrigerator.
Plus, I rarely have to get my hands dirty.
Laundry is therapeutic for me. I'm a fairly lazy laundress. I rarely sort the clothes. I delegate whenever possible. But, I do try to do something every day because eight people can create a lot of dirty socks!
And, truth be told, I've been fairly lazy when it comes to pre-treating stains. While many garments have been passed from boy to boy to boy to boy for the last 14 years, rarely has there been a "hand-me-down" that didn't sport a stain or two. I'm feeling a little convicted to change that.
Especially now that I'm buying cute girl clothes. (Just saying.)
So, when Resolve contacted me to check out their stainfighter, Resolve All Stains, I figured it was a great fit.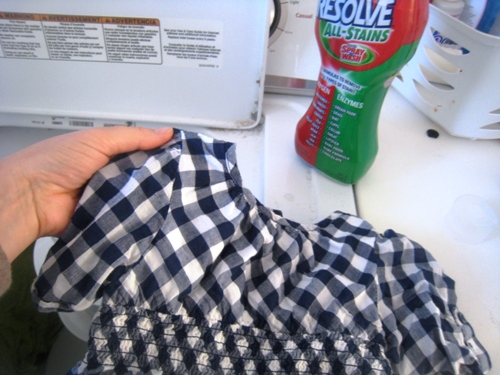 I remember reading one of Martha's stain fighting cheat sheets and thinking, "My life is too short." I love a good mystery, but there's no way I'm going to spend time trying to figure out what kind of stain that is and what to do about it.
Not with six kids! No way, no how.
But, Resolve All Stains, the Stain-fighter-formerly-known-as-Spray-N-Wash, combines oxygen and enzyme stain fighters in the same bottle, so you don't have to pull a Remington Steele. I was surprised at how easy it was to pre-treat this very cute dress that my girl had blotched with ketchup and mustard.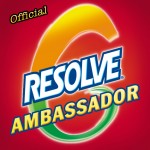 You squeeze a little bit of both stain fighters on the stain at the same time and rub them together. Wash within 5 minutes and voila! Brand spanking new.
Are you tired of playing the guessing game? Hop on over to Resolve's Facebook Page and take the Resolve All Stains quiz for your chance to win a washer and dryer along with a year supply of Resolve All Stains. Sweepstakes ends on May 4, 2012. While you're there, you can also print off a $1 coupon to try Resolve All Stains yourself.
Win a Stain Gambler Prize Pack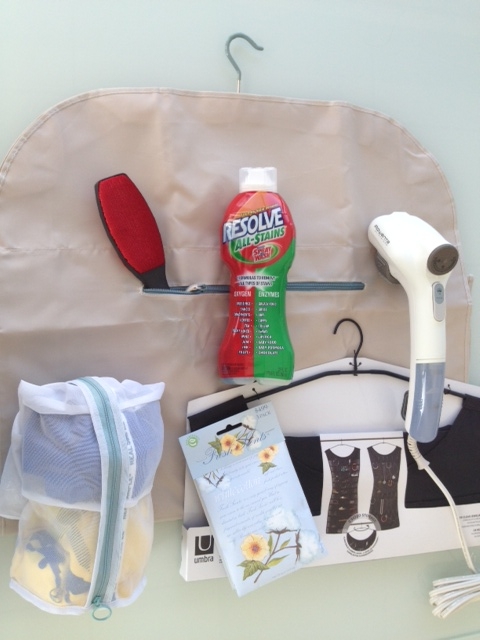 This week Resolve is providing "Stain Gambler" prize packs to 2 Life as MOM readers. Along with Resolve All-Stains product, the prize pack includes: a garment bag, steamer, delicate care laundry bag and lint brush.
To Enter:
Simply fill out this form with your name and email contact.
Please note this information is being gathered solely for administrative purposes to send the winners their ebooks. This information will not be given out, sold, or otherwise shared with any other sources.
This promotion is open until Saturday, April 7th, at 8 pm PST and is limited to US residents, 18 years or older. Friends and family of Jessica Fisher and Life as Mom are ineligible for entry. The winners will be chosen randomly and notified via email. This post will be updated with the beginning of the winner's email addresses. The prize for this promotion is provided by and shipped by Resolve and/or its representatives. Jessica Fisher and Life as MOM will not be held responsible for unclaimed or undelivered prizes.
What's been your success at fighting stains?
Congrats to the winners: mworkan82@, nanwickham@
Disclosure: I am serving as a Resolve® All-Stains Brand Ambassador. I have been compensated for my time spent writing and received a complimentary bottle of Resolve® All-Stains. All opinions are my own.