Leaning Godwards
We are a participant in the Amazon Services LLC Associates Program, an affiliate advertising program designed to provide a means for us to earn fees by linking to Amazon.com and affiliated sites. We participate in other affiliate programs as well. For more details, please see our disclosure policy.
Years ago, we memorized "Come Thou Fount of Every Blessing" as a family. So cute to hear my kids lisp those words.
Part of a mostly "praise song" tradition, I found the memorizing of hymns to be fascinating, especially so when I learned old, albeit archaic vocabulary and sentence structure. As a language student, I geeked out over that.
(And yes, I prefer the original version that says, "Here I raise my Ebenezer" instead of those newfangled revisions. Always throws me off!)
Anyway, there's so much truth in this Robert Robinson hymn, particularly this stanza:
O to grace how great a debtor
Daily I'm constrained to be!
Let Thy goodness, like a fetter,
Bind my wandering heart to Thee.
Prone to wander, Lord, I feel it,
Prone to leave the God I love;
Here's my heart, O take and seal it,
Seal it for Thy courts above.
I am well aware of all the goodness and grace that God has poured on me, yet I am so apt to wander from Him, to choose my own way, benign though it may be. I may not be making "bad" decisions, but I may not be making God-breathed ones, either.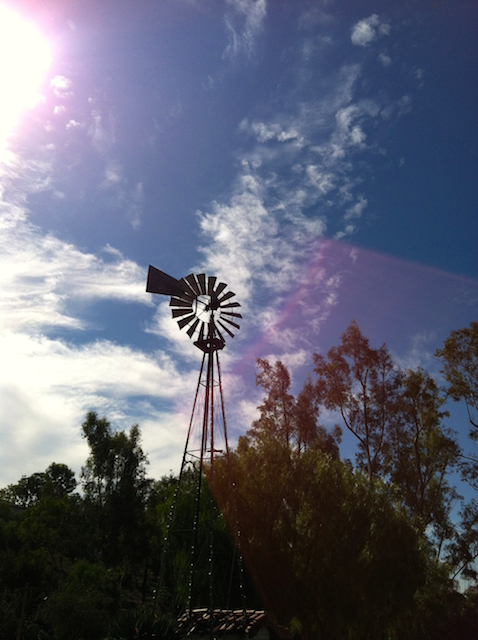 Leaning Godwards
While I don't think we can absolutely know what God wants us to do, I think there's a comfort when I'm mindful of what God's doing, when I'm thankfully aware of His work in my life, when I'm asking for His guidance. It's hard to explain, but it seems that even if I don't know what to do in a given situation, there's comfort in the asking.
This "leaning Godwards" can take different forms:
praying, and/or journaling to God
listening to music that worships Him and speaks His truth (I love this song – affiliate link)
acknowledging and thanking Him for my blessings
reading something that reminds me of His goodness and grace (The Bible, obviously, but other things, too)
I don't do this "religiously". I confess, there are days that I get distracted and don't work in a "quiet time". And there are days that I do "all the right things" and the day is still a train wreck. One might wonder how much worse it would be if I hadn't done anything. Ha!
Leaning Godwards isn't a magic bullet. It's an opportunity to lay ourselves bare, to humbles ourselves, to worship the King, regardless of what we get out of it, though the blessings can be huge — if we have eyes to see them.
How do YOU lean Godwards?