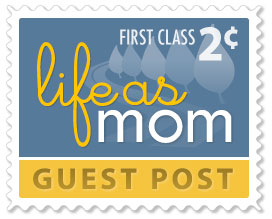 A guest post from Jacinda
This year marks our 5th wedding anniversary. It's hard to believe that just a short time ago my cooking abilities were no more than using a can opener or perfecting the art of peeling back the corner to vent the pre-made freezer meal for the microwave.
I wanted to learn how to cook but didn't begin until two years ago. After my husband severely injured his eye while working on a car (and having no health insurance), I learned the importance of money, and how to use and save it.
I began my frugal journey and along with that came learning to cook. I wasn't trying to be a gourmet chef, but simply to learn the basics. I hated the thought of having to go scour the internet or cookbook in search of a recipe for one night, and then try and prepare all the ingredients at once.
It's just me and my hubby around here. We don't have any little ones yet, so we always have left overs. Cooking each night seemed like a big waste of food. I started looking up cooking methods for "families of two" or "ways to save food", and I came across freezer cooking.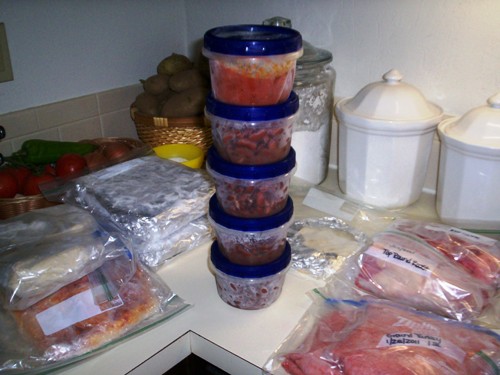 Ever since then, I haven't looked back. Freezer cooking has given me the tools I need to have prepared ingredients on hand, as well as meals at anytime.
This is key for me because while I was learning to cook, I was trying out a whole bunch of different meals, and at the end of a tired day of recipe-testing, I would just pull out a lasagna and pop it in the oven.
It gave me a sense of peace because I was able to spend time on what I wanted to, rather than what I had to.
Cooking for two people was more fun, because instead of baking a whole 9×13 lasagna, I would still get all the ingredients for a 9×13, but split them into (2) 8×8 pans. We would cook one that night, then freeze the other.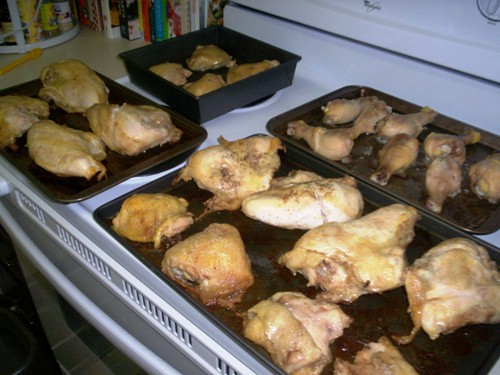 Here are some tricks that make my cooking time easier:
With meats, I buy in bulk a lot and divide them into two-person portions and freeze. Some days I will cook a batch of chicken breats, and shred the rest for later.
I use my crock-pot as the freezer's "partner in crime" by cooking dried beans, roasts, chicken, chilis and all kinds of stuff, so that I can store it away in the freezer and use it later.
Even just taking the "prep" out of making food helps so much. I have chopped onions, green peppers, vegetables in season, fruits, etc. ready for when I need it.
I think my favorite reason for using this cooking method is because even when I am busy, food can still be ready for others to eat when they please. My hubby can come home and pop a quesadilla in the microwave or thaw out homemade pizza dough and assemble his own toppings.
Even if you have a small family, or are newlyweds, or live by yourself, there are many ways that freezer cooking can help you begin to enjoy cooking!
— Jacinda lives in NC with her hubby and can be found writing over at Homemaker Hand Guide where she teaches you the basics to "making your home" through cooking, saving money and anything else.
How has freezer cooking helped your home management?
If you'd like to submit a guest post, sharing your freezer cooking experience, read the guidelines and send me your story.