THIS GIVEAWAY IS NOW CLOSED. CONGRATS TO THE WINNER, dianahartman91@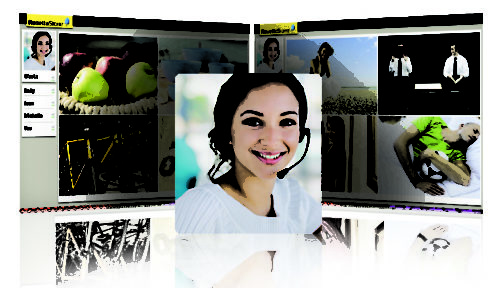 Earlier today I talked about my experience learning and teaching a foreign language. Though I'm a little rusty in my francais, I still love the language and am excited to share that with my kids.
One might think that with my past experience in learning French and living abroad, I might have taught my kids all along since they were babies. Yes, that would have been ideal.
To be honest, life happened. And though I had the best of intentions, the seasons of life did not bring with them toddler fluency in foreign languages. Partly, I just didn't know the French words that toddlers would use.
Comment dit-on "sippy cup"?
When my oldest was a little guy, home-based curriculum was pretty hard to find. The home market was geared toward business, not toward children. But, Rosetta Stone has changed a lot of that.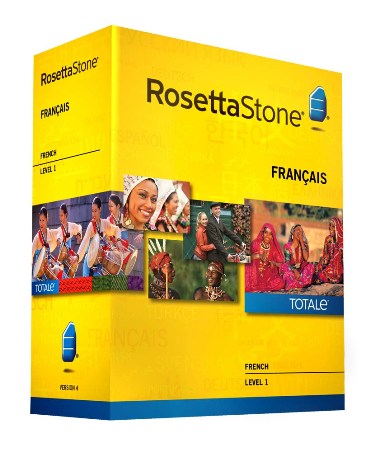 The Rosetta Stone series of language instruction is a computer-based audio program. Each software package comes with a headset to enable students to listen independently as well as speak back to the computer. In turn, the computer analyzes their responses and compares them to what the words and phrases should really sound like.
We received a review copy of Rosetta Stone French 1. The kids are all pretty eager to get going on it, especially my younger ones.
This video explains the program in great detail and really makes our kids' opportunities of learning language all the more exciting. How fun that these kids got to travel the world and really communicate with folks in other nations.
This week one Life as MOM reader will win a software product in the language of his or her choice.
To Enter:
Simply complete the information on this form. Please know that the information is only being gathered for the purposes of mailing you your prize in the event that you are chosen as the winner. This information will not be sold, traded, or given away.
This promotion is open until Sunday, August 26th, at 8 pm PST and is limited to US residents, 18 years or older. Friends and family of Jessica Fisher and Life as MOM are ineligible for entry. The winner will be chosen randomly. The prize for this promotion is provided by and shipped by Rosetta Stone and/or its representatives. This post will be updated with the beginning of the winner's email address. Jessica Fisher and Life as MOM will not be held responsible for unclaimed or undelivered prizes.
Disclosure: I have received a review copy of Rosetta Stone French 1. All opinions are my own.