Leave Some Room for Later
We are a participant in the Amazon Services LLC Associates Program, an affiliate advertising program designed to provide a means for us to earn fees by linking to Amazon.com and affiliated sites. We participate in other affiliate programs as well. For more details, please see our disclosure policy.
My dad always said that my eyes were bigger than my stomach. He was referring to the food I piled on my plate.
You see, I've always been a glutton foodie. Food has always been of supreme importance to me. And as a child, I always put more on my plate than I could possibly stomach, because it all looked so good! And adults would often caution me to save room for later…. for dessert, of course.
As I get older, I'm realizing that, yes, my eyes are bigger than everything: my to-do list, my refrigerator, my house, my car, my life, and yes, my stomach, too.
I tend to buy more than I can reasonably fit in the car. I tend to think I can clean more rooms in my house than I reasonably can. And I tend to attempt more in a given day, week, or month, than is reasonably necessary.
Jamie's post last week about balancing flexibility and structure was particularly convicting for me. When she described herself as a low-output mom, that got me thinking of how much I'm doing — or trying to do.
My eyes are bigger than my stomach.
More than I can manage
I woke up on a recent morning thinking that I would get the entire house clean, go grocery shopping (at four stores), bake my husband's birthday cake, and have dinner on the table at a reasonable hour. There were even thoughts of laundry and some batch cooking in there!
By ten pm I was utterly exhausted and feeling like I hadn't got anything but the grocery shopping and some meal prep accomplished.
The reality? What I accomplished was good. It was my aspirations that had been unrealistic. And those aspirations, or failed aspirations as the case may be, were what made me feel spent and defeated.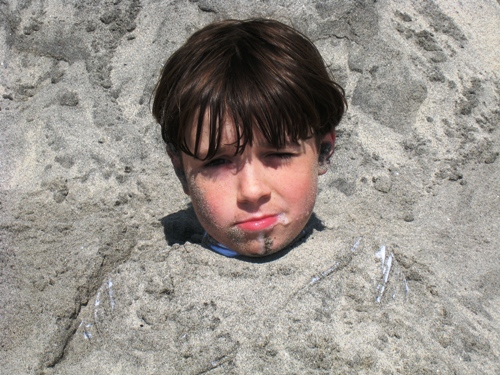 Time for a reality check
As I reflected on the day, I realized that I had simply piled too much on my plate.
My eyes were clearly bigger than my stomach.
So, I'm on a mission to leave some room for later. Lately, I've been methodically going to bed much earlier than usual; I've delegated some jobs; and I've even taught my sons to clean the bathrooms!
I can't do it all — or even half — and neither can you. So, let's leave some room for later — so that there's some of us left when later comes.
How do you limit yourself from over-doing?