Les Miserables (Booking It: October Update)
As an Amazon Associate I earn from qualifying purchases. For more details, please see our disclosure policy.
Booking It is an online book club where we discuss what we've read over the past month as well as review a monthly assigned book. This month's book is Les Miserables by Victor Hugo
(Heads up: if you make a purchase through any Amazon links in this post, I do receive a small percentage of the sale.)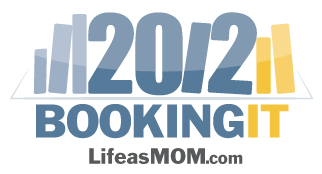 This post could have been entitled, "The Day Fishmama Didn't Finish Her Homework." You see, I've been reading ahead on our list of assigned reading for most of the year. I dug into Les Miserables well over a month ago.
I confess to being more than a little overwhelmed that the Table of Contents took up FIVE PAGES on my Kindle. Yikes. But, once I started reading I couldn't put it down.
I was so mesmerized by Hugo's gift of language and by Monseigneur Bienvenue's beautiful way of loving people, of the way God transformed Monsieur le Maire (aka Jean Valjean), of Fantine's love for Cosette, that I was swept up into the story. Until….
Monsieur Javert.
Oh, he stresses me out. And about 19% of the way into the book, according to my Kindle, I just couldn't keep going. The anxiety of the storyline was just too much for me.
This happens to me fairly frequently. I couldn't finish The Help the first time I started it. I knew it would take more out of me emotionally than I had to give at that time.
It's the same with movies. I leave the room during action films and go read the spoilers on IMDB so I know how it all ends. I can tell you the story line of all the Bourne movies even though I've only watched half of the first one.
I'm a sucker for a happy ending. And though I saw the Les Miz stage production about 20 years ago, and I know it ends happy. Sorta. I know it takes a box full of tissues to get there.
I just didn't have it in me this last month.
But, as I said, I was thoroughly impressed with Victor Hugo. The beauty of his wordcraft is pretty amazing. Props should go as well to the translator of the free version I got on Kindle. He made a difference, I'm sure. We both know I couldn't have translated it quite as well.
I will finish the book. Hopefully, by year's end.
Les Miserables, starring Anne Hathaway, Hugh Jackman, and Russel Crowe is set to release on Christmas Day. You can see the film on the silver screen. Or read the spoilers here.
Have you been Booking It?
Tell us about the books you've read! If you read Les Miserables by Victor Hugo, be sure to tell us what you thought of it.
Check out the list of 12 books that we'll be reading together this year. Next month's book is Happier at Home by Gretchen Rubin.