The following content is sponsored by Hallmark: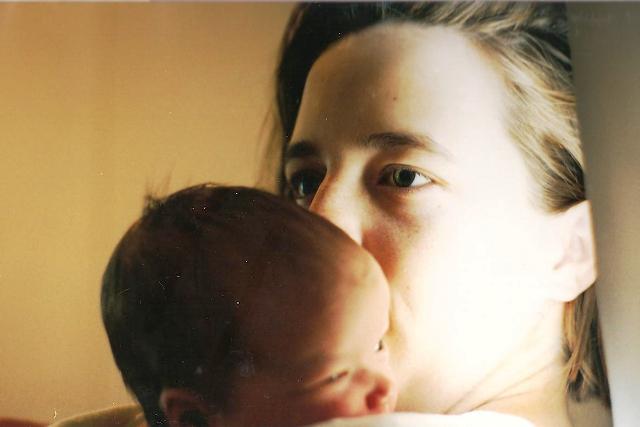 With tires squealing, my husband pulled up to the Emergency Room like a police man in hot pursuit of a bandit, parking crooked in front of the entrance. He ran to fetch a nurse, "My wife's going to have a baby any minute."
The young nurse, calmly walked out pushing a wheel chair and said in a somewhat patronizing way, "It's ok, sir. Is this her first baby?"
"No! It's our fourth!"
At that moment, the nurse lost her confidence. Even though I was in transition, I recognized her panic. She knew a multipara, or woman who has given birth more than twice, was likely to deliver quickly. She absolutely did NOT want to have that woman, me, deliver in her Emergency Room.
And we almost did! FishBoy9 was born exactly fifteen minutes after the ER clocked me in at the door, panting and sweating in that wheel chair. The nurse, bless her heart, was praying she wasn't going to catch a baby in the elevator.
So was the nurse who eventually did catch that baby before the doctor could arrive.
You would think that with a fourth delivery, I would have known I was in labor. But, no, I had labored all afternoon, not really sure. Until I was in transition.
And while some people might say I'm an "experienced mom", let me tell you that to become a mom is to enter a lifetime of learning.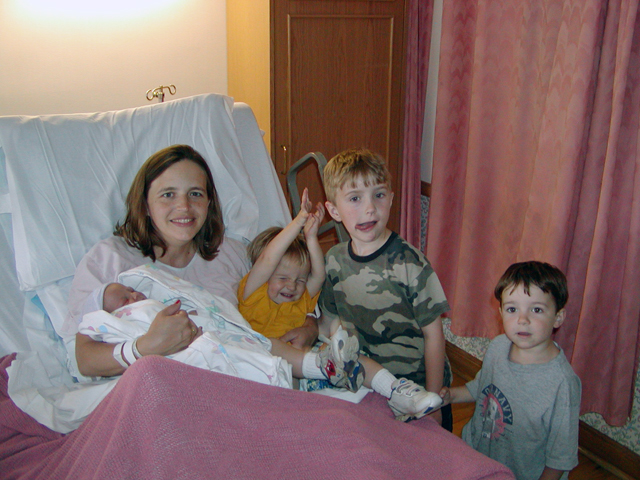 Take it from me: I've been a first-time mom six times. Ha! I've made so many mistakes along the way, I don't think there are enough hours in a day to recount them.
If I could talk to that 25-year old me — as well as me at 28, 30, 32, 34, and 36 — I would say these things:
Have a teachable heart. You really don't know everything, girlfriend. You can learn something from everyone you meet.
Be open-minded. You don't know what path that other person has walked. Be patient and try to understand them rather than judge them.
Enjoy the moment. Time really will fly quicker than you think. Even if getting to bedtime is a win, soften your heart toward your children's childishness.
Slow down. Few things are as important as you think they are.
And, yeah, you might have guessed that 41-year old me would do well to heed these words as well!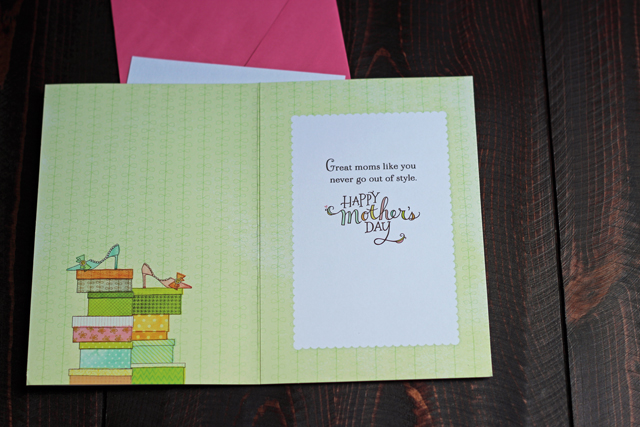 God blessed me with three great moms to help me make the transition into motherhood.
Nanna – My mom has helped me so much over the last 17 years, in both the philosophical but also the hands-on learning of parenting. (Yes, my first baby will be 17 in June!) Since I am a know-it-all first born (see point #1) I probably gave her a fiery initiation into grandmotherhood. She has wisely let me make my own mistakes. Thanks, Mom!
Gramma Ruthie – FishPapa's mother and I had a good relationship, though she definitely challenged me on #2 on the list! She passed away shortly after FishChick5 was born. We gave our girl the middle name Ruth in her honor. I miss her and know that she would have loved to watch these kids grow. I know they would have had her in hysterics.
Gramma Marilyn – FishPapa's parents were divorced when he was young, and his dad stayed single for a long time afterward. Gramma Marilyn joined our family officially 16 years ago, but she was there the day we announced our pregnancy to Grampa and was at the hospital when FishBoy16 was born. She has truly embraced our family and our children; we are her own even if we don't share the same gene pool.
The kids are already scheming ways to honor them this year. I'm thrilled with some of the greeting cards and gift items that Hallmark sent us for the moms in our lives. The cards are just beautiful this year!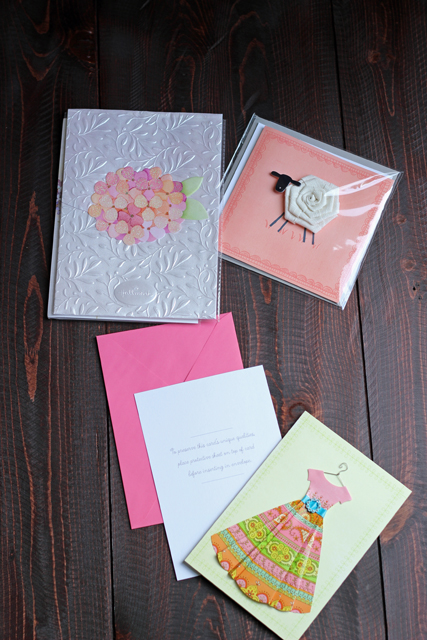 This year marks the 100th Anniversary of Mother's Day. Hallmark is asking folks to nominate a first-time mom to receive a Mother's Day care package filled with Hallmark products to help celebrate her baby's arrival and first year. You can submit your nominations to the 100 Moms Contest from now until April 30th.

Disclosure: I have been compensated for my time spent writing. I have also been sent free product samples. All opinions are my own.