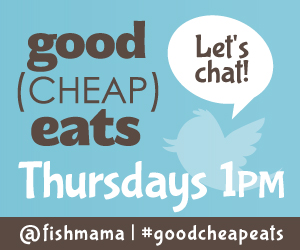 Summertime twitter chats continue. This week Tricia @onceamonthmom and Stephanie @mamaandbabylove and I are going to be talking about freezer cooking.
It behooves* you to make ahead and freeze. Not only will it make dinnertimes easier, but it will also save you money.
Follow the conversation through the #goodcheapeats hashtag on Thursday at 1pm PST. Hope to see you then!