Let's Play Clean Up the Rooms
As an Amazon Associate I earn from qualifying purchases. For more details, please see our disclosure policy.
Ready to clean up the rooms? Dejunk? Organize? Get your act together? I've got a plan.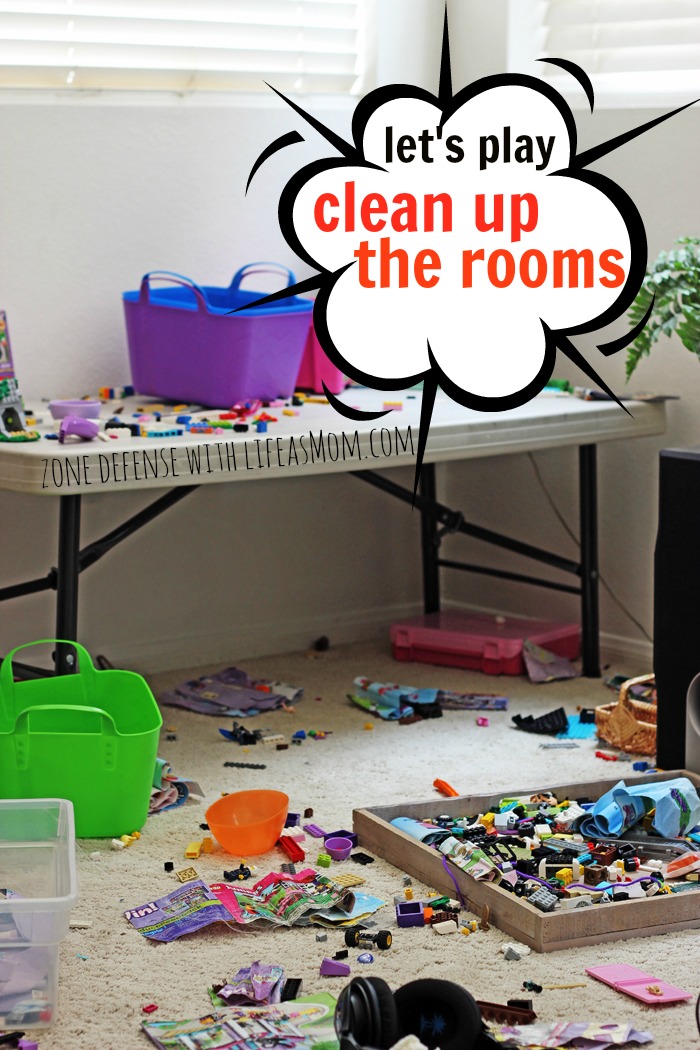 When I was in preschool, forty years ago, we played this game about fifteen minutes before our parents came to get us. It even had a song to go with.
Clean up the room.
Clean up the room.
Everybody, clean up the room.
I was an advanced child, obviously. The song comes back to me when I'm cajoling my people to break from their entertainments and get to work. (Psst. They don't really like it when I sing that song.)
But, I'm going to sing it to you today. Sort of.
One of the topics that brings readers to Life as Mom is the organizational, "get-your-act-together-already" vibe. While I certainly don't have it all together in this area, I'm happy to walk alongside you, and show you all the junk that's collecting in my house.
And how I'm getting rid of it.
Now that I'm no longer bearing babies every other year, it seems the reproduction going on in our house is the accumulation of stuff.
In the immortal words of Mr. Incredible, "I just cleaned up this mess, can you keep it clean for like ten minutes?!"
You feel me, don't you?
My friend Stacy and I had this little debate because we both kondo'd our homes last year. I said Marie Kondo was a liar because she said I'd "never have to tidy my home again".
Stacy very wisely pointed out, no, you never would have if you had stayed the same person. But, now you're a different person and so you have to do it again. This is my paraphrase. Imagine this all said quite witty and with a southern accent.
So, yes, Stacy is right. I am a different person that that girl who cleaned out her closet last March. And my children will be different next October than the kids whose rooms I helped clean last October.
Translation: that means I have to do it again!
Unfortunately, I do not have two weeks at my disposal to go through every room in one fell swoop. That means I return to my stand-by method: Zone Defense.
Let's Play Clean Up the Rooms!
Zone Defense is a year-long "game plan to organize your home" that I designed four years ago. I followed it every year since then, except for last year. Last year's decluttering was done in fits and spurts, but it got done. And it felt really good.
As I have learned, dejunking is a lifelong process. (You can watch my scope on the topic here.) And so, time to pick up the baton and get going. Again.
Zone Defense is divided into "zones". We'll be working from area to area, dejunking, reorganizing, and otherwise bring order to chaos.
Here's the breakdown for the year:

February: Personal Space

March: The Kitchen

April: Clothes, Linens, and Laundry

May: Living Spaces, Entertainment

June: Transportation and Travel

July: Kids Stuff

August: Bathrooms

September: Emergency Preparedness

October: Outdoors

November: Office and Paper

December: Deep Storage
If you're someone who likes to jump ahead or do things out of order, no worries! My ebook, Zone Defense, will be ready April 1st. So hang on!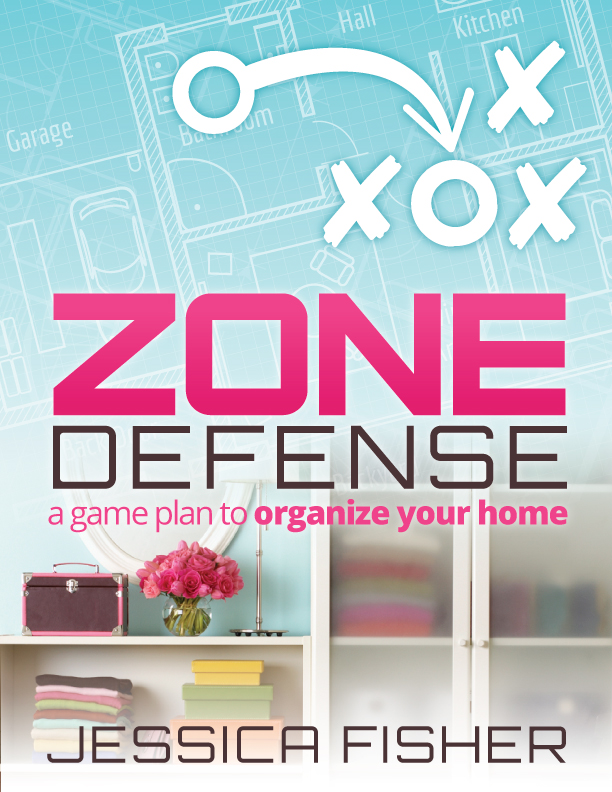 Ready for Zone Defense?
Here's what you can do now:
Plus, you'll need to follow this month's assignments:
Declutter your clothes closet. Discard what doesn't fit, what you don't like, what's stained. Go here for the tutorial.
Clean up and organize the master bathroom. Find the tips here.
Declutter and clean your bedroom. Read my tips here.
Organize your car, purse, and other personal space. Get the tips here.
Make a plan to take care of you. It's not that hard, and you're worth it.
So, that's a lot of stuff right there — and February is a short month. I recommend mapping these tasks out on your calendar so that you really make them a priority. I'll be instagramming and scoping my efforts, so that you know you're not alone.
Together we will get our acts together!
Are you ready for Zone Defense?