The weekly ramble: where I blog like it's 2004.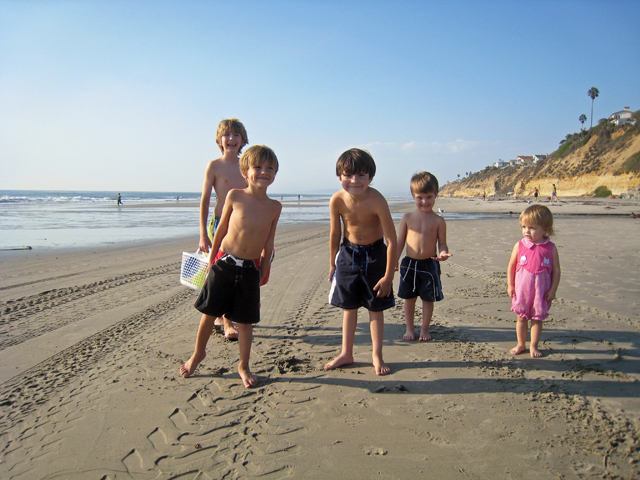 I found this picture while trolling through my hard drive this past week. Can you even stand it? This picture was taken in September 2008, just a day or two after we moved back to California after five years in Kansas.
Our people were so little; 11, 7, 6, 4, 20 months and 4 weeks, actually! What a huge undertaking it was to pack up our big little family, leave behind two houses and mortgages, and cross the country again, hoping for a better life.
The last six years have flown by. I know that sounds cliche, but it really is true. It seems like yesterday that we stood on this new-to-us beach, trying to figure out what the heck we were doing. You see, we came back to California very broken, humbled people. Not the cocky, swaggering folk we'd been when we'd left five years prior.
I've alluded to the fact that our time in Kansas wasn't a good one, but never really shared the story. We had moved there to be part of a church plant. We had no job, no ties, just some money in the bank from having sold our home in the boom of California. We thought we were going on this big adventure.
My husband eventually became the worship leader, and we dug in like nobody's business, hosting dinners and get-togethers and summer camps. We spent hours getting ready for church each week. Church was our life.
Our emotional and physical investments weren't exactly returned, though. Eventually, disagreements on doctrine led to our being ostracized and losing all our "friends".
Obviously, I'm leaving out lots of details. We now know that what we experienced was dangerous and spiritually abusive. I thank God that we got out when we did. How we got there in the first place, I do not know. It was like our discernment took a vacation.
We woke up in 2007 when our money had started to run out and we realized what kind of deep debt we were in. Taking off the rose colored glasses, we saw our finances — and our community in a whole new light. We left the church, and we worked on our debt. But we were hurting. Badly.
I'm not sure we could have been any more down than we were. We were broken as well as broke.
A job opened up in California and against many odds, we made the crazy move, hoping that this time it would work out right.
I was talking to a friend recently about his own bad experience with people in authority abusing their power. He was feeling bitter about it, as I was about our time in Kansas. Yet, since his own struggles blew up, he's gone on to law school and created a new career for himself and a brighter future for his family.
The words just popped out of my mouth:
But you're in a better place now. You wouldn't want to go back to that old job even if they changed.
And then a light bulb went on for me. I realized how our life is SO MUCH BETTER than it was six to 12 years ago. Even if the church had changed its practices, I'm so glad that we're not there anymore!
I can let go of the bitterness because I don't ever want it to go back to what I thought it was, let alone what it really was.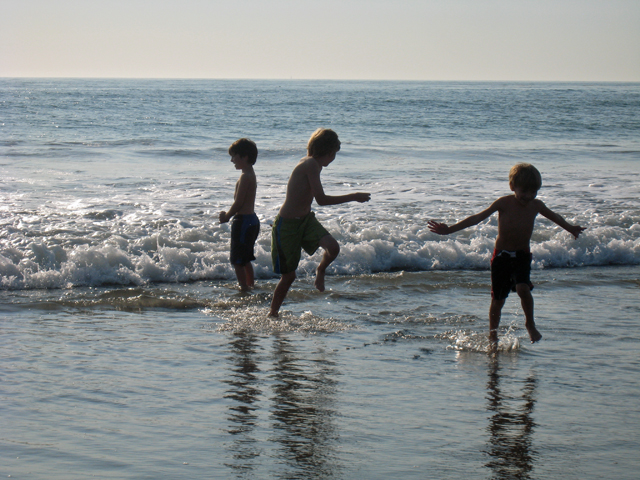 Our real life is so much better than that. Living in California again, we get to see our families. We're out of debt. We've got good jobs and an emergency fund. We have these six sweet kids who just get sweeter. Let's face it, we have the beach!
For its part, our time in Kansas had some silver linings:
I made great friends like Shari, Sheila, and the Paines (folks not part of that church debacle)
We had two more babies – girls this time! God provided a wonderful Catholic OB who had no qualms with my having six kids.
We heard about Dave Ramsey and learned how to get out of debt.
I started writing and blogging during our time there. Who knows if I would have ever done that if we'd stayed in California?
I can say I lived in the frozen tundra.
While this certainly doesn't justify bad behavior, I'm able to let the bitterness go. Finally.
And it feels good.
This was supposed to be the weekly ramble, but it became something more. I guess it was kinda a big deal for me to get to this point. I share this because I have a feeling others are struggling with bitterness and situations that aren't working out like they expected. I get that.
I also get that it takes awhile to be able to talk about things — or even be willing to let the hurt go. It took six years for me to realize that God has worked some evils for good. While I don't wish our experience on anyone, I can finally look at it as an incredible teaching moment for me and one that I know I've grown from.
You will get through the trial you're currently in or currently healing from. Let us know how we can help you!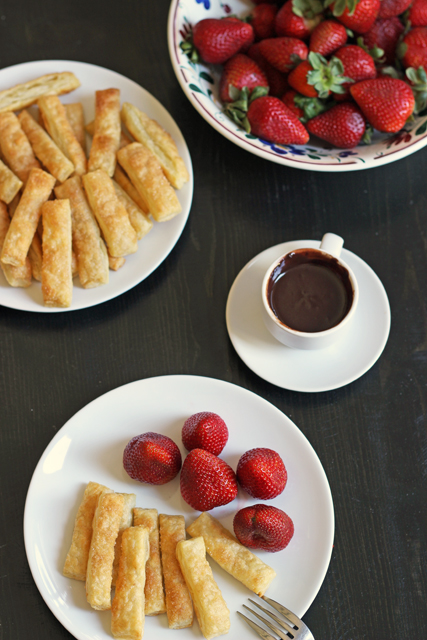 Meanwhile, here's what's been happening on Life as MOM:
Here's what's been happening on Good Cheap Eats:
New to Life as MOM? Check out this good stuff from the archives.
Coming next week:
Easy Lunches Freezer Cooking Plan
Pretty Things Make Me Happy
Ways to Save on Graduation Gifts
Don't forget to sign up for the weekly newsletter to get extra content and sneak peeks at new things for your Life as MOM.