Here's the scoop on my life this week: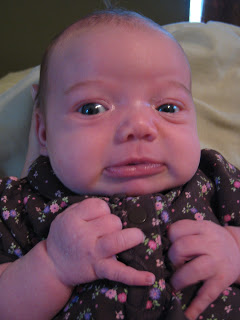 FishBaby – It's amazing that our girl is already two weeks old today. The days have just flown by. I am pleased to report that she nurses well, and her eye appears to be completely healed. We'll know later in the week, once we're off eye drops; she might still have a residual blocked tear duct. But, Wednesday the ophthalmologist cleared her on the dacryocystocele.
(Man, my spelling is getting a workout these days!)
Anyway, my girl is a good nurser, no longer looks like Sloth from the Goonies, and while she may not be a marathon nighttime sleeper, I am thankful to report that she doesn't do the 8 to midnight crying jag that Babies 1 and 2 did.
(It only takes having six babies to be freed from some of these things. It's too bad so many people quit at two!)
Moving – 19 days until liftoff. I am astonished. I think we've ruled out the possibility of my staying (alone with six children) until the house sells. There might be some advantages, like saving on mortgage/rent, but there are also some major costs – like my sanity. So, in about three weeks, we'll all be heading west, some way or another.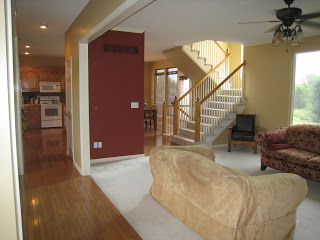 Real Estate – had our first open house this weekend. It was compromised a little by the Chiefs game. But, it was a good run-through and we're going to work on improving it for next week. Please pray for ready buyers — for both our home and our rental property.
It took a long time to get ready for our open house. I think we both underestimated what there was to do and how many interruptions and distractions there would be. This is an excellent hint to get packing!
Frugality – we are amazed by our surplus this month to carry us into moving month. It is my hope and prayer that God would provide what we need to do this completely debt-free. Right now, I have my eyebrow raised. Oh me of little faith!
Thanks for your prayers! Maybe this week I'll get back to regular blogging….