Time for MOM: Life Beyond the Laptop
We are a participant in the Amazon Services LLC Associates Program, an affiliate advertising program designed to provide a means for us to earn fees by linking to Amazon.com and affiliated sites. We participate in other affiliate programs as well. For more details, please see our disclosure policy.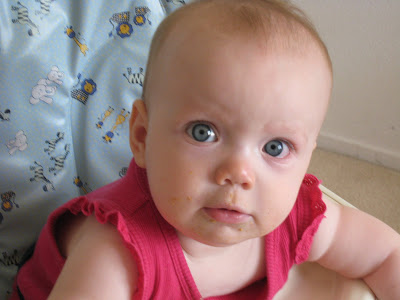 Hey there! Didja miss me?
In case you didn't even notice I was gone, I took a few days off this week. I shut down the computer around 10 pm on Saturday and didn't touch it again until Thursday morning.
I wasn't sure that I could hold myself back from the beauties of the world wide web, facebook, twitter, google reader, and the like. But, I did. And, surprisingly, it was a refreshing break.
I must confess, Sunday was a little rough. It helped that I could spend the afternoon catching up on The Next Food Network Star. And yes, I did a happy dance when Melissa the MOM won! Yeah!
(Melissa's new show is right up our alley, ladies! $10 Dinners is the name of it. And while, I usually shoot for much less than ten bucks to feed my family each night, I'm looking forward to seeing what she has in store. We were both once Americans in Paris and now are both moms of many, so I feel like I have a kindred spirit on FN.)
But, I digress…..
When I wasn't watching the Food Network, I was nursing a wicked head cold that culminated in a raging, nonstop headache this past two days. Needless to say, I would have been useless online anyway.
Earlier in the week I enjoyed two naps (probably two more than I've had all year!), a trip to the library with my boys, several trips to the orthodontist, one visit to the dermatologist, and one day without my right hand man as FishPapa took a day off to hit a Padres game taking FishBoy 12 with him. (WHAT will I do when he heads to college?!) Somehow, I never saw a clean kitchen all week, but I'll blame that on this blasted summer cold.
If you have peeked at the poll in the sidebar, you'll know that many of my readers think they would have a hard time giving up the computer. I, too, thought it would be torture. Thankfully, it wasn't. In fact, I may make computer-free days a regular part of my week. I enjoyed the freedom involved in not "checking" anything — other than the pie baking or the baby sleeping.
So, I dare ya.
(You knew that was coming, didn't ya?)
Can you take a day off the computer this weekend and do something other than surf the 'net? Try it, I think you'll like it.