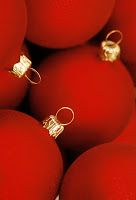 There are all sorts of Christmas resources floating out there on the web. Here are a few that I found recently.
* A whole treasure chest of Christmas ideas at Mom Advice.
* Frugal Dad talks about planning ahead for the holidays.
* The Pioneer Woman Cooks – Christmas Archives
* Jenn@FrugalUpstate talks about (really) celebrating Christmas in July.
* I'm an Organizing Junkie talks about how to organize her Christmas cards.
* and from Yours Truly and Piedmont Parent Magazine, Deck the Holidays and Enjoy A Simpler Season.