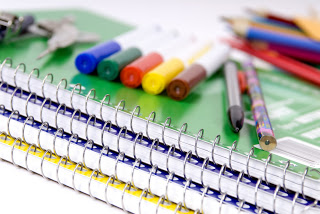 Well, are you ready?
Whoa! Whoa! I gotta go….back to school again.
I grew up in (what was then) a small Southern California town that offered "year-round" school before its time. Heading back to school at the end of July was the norm for me. It wasn't until junior high that I experienced the bliss of an extended summer. Wow! But, truth be told, I was more than ready to go back after 3 months' off.
Nowadays, however, I get to set the schedule. I find that if we start our school daze before Labor Day Weekend, I have some lee-way in terms of sick days, snow days, and lazy mom days. We started last week via the slow-immersion method and things are going pretty okay.
For those of you still preparing for Reentry, enjoy those last few carefree days of summer and check out some of these links: