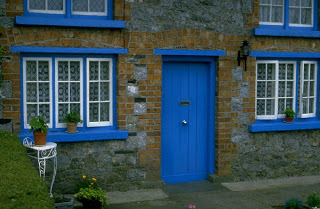 Some interesting tidbits that stood out to me recently:
Free admission to Disneyland on your birthday in 2009. Very cool, especially since we will be living just a little over an hour away!
I loved Tammy's attitude about hard work in this post on canning a surprise bounty of tomatoes, "Did I need the extra tomatoes right now? No, I didn't. But what if next year's need was being supplied right now — and I refused it? How can we throw away food today and yet expect tomorrow's needs to be supplied." Great way to see how God's hand is providing for all our needs.
I'm intrigued by this blog, $5Dinners. I, too, often calculate the cost of our dinnertime meals and am always pleased when I can feed our crew for supercheap. Check out some great recipes and frugal meal ideas.
How about 10 Tips for Mastering a Messy House? Yes, ma'am. I'll take all the help I can get.
Frugal Dad's got a good reminder about being patient here. And we all know that I need a good dose of that virtue this week.