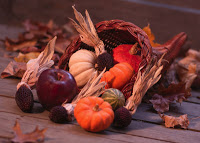 Some interesting stops on the web:
* Tammy concocted a delicious looking spaghetti squash recipe, loaded with meat and cheese. I can't wait until spaghetti squash goes on sale to try this!
* Looking to round out your wardrobe for fall? Check out the 10 Pieces Every Mom Needs, brought to you by Simple Mom and guest poster, Miss Britt.
* Get a free haircut from Herbal Essences. See the details here.
* Good, solid tips on Saving Money on Groceries, at Blissfully Domestic.
* A quick run-down on how to Make Your Own Frozen Dinners.
* Have you got your emergency supplies ready? Check out this example of a 3-day food kit from Joys of Home.
* Tried-and-True Apple ideas from Yours Truly and North State Parent.