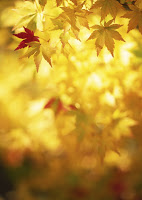 Here are some short stops on the web that peaked my interest this past week:
Last weekend was really relaxing at my mom's house. It was nice to be on someone else's turf and to enjoy a lower degree of responsibility. I guess I was really relaxed because I said YES to most of the FishKids' requests. My mom and sisters laughed that I kept saying YES, and jokingly prompted my kids to ask for really outrageous things. When I came home, I was encouraged by this post: Be a "Yes Mom." Oh that I could be more so.
Interested in winning $2000 for your honey? Nominate him for Old Spice's 2008 Man of the Year.
As I desire to simplify our household and my life in general, I was encouraged by Jeana's post, Warning: Misc. How often does the inconsequential take priority over the really important stuff? Good things to think about as we prioritize.
This meal planning post helped me step in the right direction toward simplifying my life. Reading it prompted me to combine my idea of bulk shopping at Costco with creating a month-long meal plan for November. I'll be sure to report back.
If you read this post of mine, you know that I am blessed with a very active almost two year old. Last night she locked the pantry door that has no key. Thankfully, she was not inside. But, FishPapa had to take the door off the hinges so I could make supper. Before that it was fingerpainting the living room with an entire stick of butter. So, you will understand why I could so relate to this picture.
Got a great link? Share it in the comments or email me at lifeasmom(at)sbcglobal(dot) net.