Little, HARD Things
We are a participant in the Amazon Services LLC Associates Program, an affiliate advertising program designed to provide a means for us to earn fees by linking to Amazon.com and affiliated sites. We participate in other affiliate programs as well. For more details, please see our disclosure policy.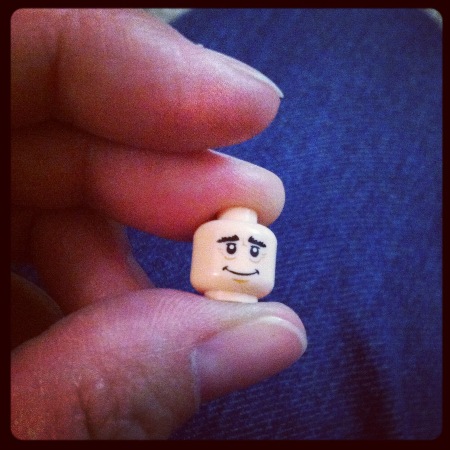 As I type this I'm sniffling back tears. It's been a week of "little, but significant" HARD things. Let's face it. The month has been like that.
Dear friends are moving — to Australia. Do you know how expensive it is to fly eight people to the land down under?
Money was stolen from my possession.
I'm reading a great parenting book, but it's showing me my weaknesses and failures. Ack.
Illness has plagued at least half our family over the last week. (As if shingles wasn't enough, we've got cold/flu stuff now.)
Site issues have caused me to be on the phone most of the day with the hosting company.
The sun has not shown its face in days. I don't do well without light.
By themselves each of these circumstances has its own challenges. Together, I can feel just swept away. I haven't done the Advent stuff. We haven't decorated. I am not "ready" for enjoying Christmas.
And yet, I know that it's all good.
There have been many nights over the last week where I've lain in bed so utterly discouraged, wondering when the tide will carry me back to a happy place.
Our friends are taking the opportunity of a lifetime. And I so, want to rejoice with them, even through the tears.
We have enough money. The theft will not break us, though it definitely disappoints.
Seeing my weaknesses is not a bad thing. They're just more opportunities for growth. Right?
I have a new stock of EmergenC in the cupboard; we will beat back the grunge.
If you're reading this, then something is working behind-the-scenes.
The sun will come out tomorrow. Maybe.
I know that all of these things are insignificant in the big scope of life. I have my health, my husband, my kids, and my God. 
One night as I was having a pity party and crying out to the Lord to just make it all better, the verse came to me in the dark:
But he said to me, "My grace is sufficient for you, for my power is made perfect in weakness." Therefore I will boast all the more gladly about my weaknesses, so that Christ's power may rest on me. That is why, for Christ's sake, I delight in weaknesses, in insults, in hardships, in persecutions, in difficulties. For when I am weak, then I am strong. — 2 Corinthians 12:9-10
That phrase, "my grace is sufficient for you," keeps coming back, a reminder that God has provided all that I need to weather the little, but seemingly hard things.
What hard thing are you tackling and how can we pray for you?