Live within Your Means (Otherwise Entitled, Stop Using Credit)
As an Amazon Associate I earn from qualifying purchases. For more details, please see our disclosure policy.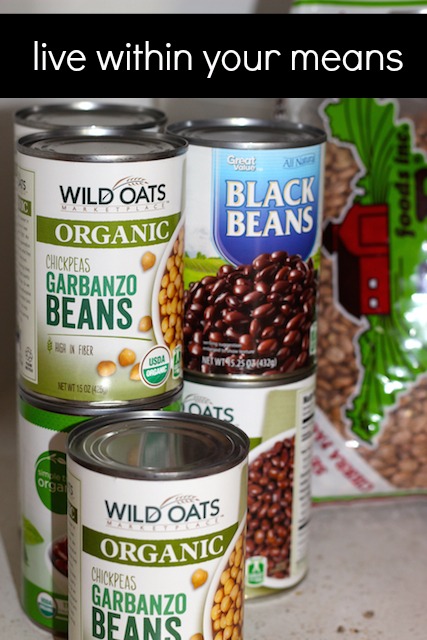 A few weeks ago I offered up an exhortation for you to get out of debt. It's something I'm pretty passionate about and something that is probably pretty weird to some people. Some folks make the conscious decision to use credit and carry debt and believe they have  good reasons to do so.
But, I would hazard a guess that most people think that they should pay off their debts (or at least get their finances in better order), but they aren't motivated enough or don't know where to start. It's not easy, that's for sure.
Folks who have the motivation don't always have the earning power. Folks who have the cash often don't want to change their ways to live within their means and save up for the future. But both can do it.
I have a good friend who once had a ginormous house and the income to match it. We lived near each other back when our family was struggling to get out of debt. Somewhere in our talks way back then, she realized that they could live differently. A few weeks ago we were talking on the phone and my friend reported the changes they have wrought over the last six years. They sold their big honking house, beautiful though it was, trimmed their expenses, built up an emergency fund, retirement, and other assets, and have bought a fixer-upper. They have so much more freedom today and are so happy not to be spending everything they make on things they don't really need. They're on solid ground.
While we don't all have the same incomes, we all have to make sacrifices to pull it off.
Last week I posted 7 steps to a better budget. These are the steps we took years ago to pay off our debts, build up a cushion, and be more responsible with our money. It's not that we were irresponsible: we looked for deals and tried to stretch our funds, but we lived beyond our means. And frankly, I think that's dumb.
I'm not saying you can't buy lovely things, go nice places, or do fun things. I'm saying make sure you can afford them, as in, pay for them outright. If you can't afford them, then find a way to make more money or go without. It's really quite simple.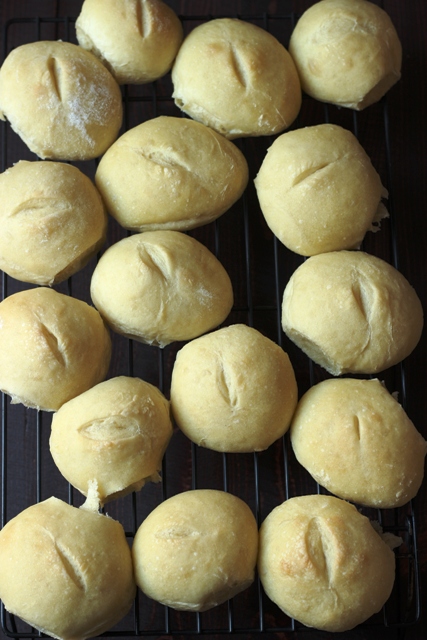 It's also quite difficult. And humbling. It means that you might:
not use the air conditioner in the heat of summer
avoid using the furnace in the cold of winter
eat beans and rice instead of steak and potatoes
make more food from scratch instead of buying what you want when you want it
wear clothes until they are far past their prime
drive old, possibly clunky cars
abstain from vacations
not go out to eat
clip coupons and use a calculator when you shop
not sign your kids up for dance lessons or let them go on that big trip with so-and-so
I've done all these things and more to make ends meet. Note: this doesn't make me a better person. This isn't a judgement of character in any way. It's a way to live so that you know you're beholding to no one. It's doing things the old fashioned way; it's being weird.
But, honestly, it feels much better than running the plastic through the machine and wondering how much to pay toward the credit card bill each month.
As I mentioned the other day, I loosened up my frugal habits once we got to the part where we start funding our retirement. Boring. It was much more motivating to save for a trip to France which we've done. (Insert: yay! It's funded!)
But, I regret now that I didn't stay the course a little more closely now that we find ourselves dealing with the veritable Money Pit. We have the money to deal with itbecause we worked hard in the past, but I would rather have a bigger cushion to deal with it.
You never know what can happen in your life. Having a nest egg and keeping your financial obligations low gives you freedom.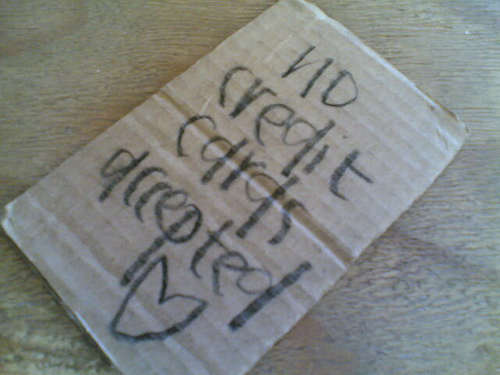 Living within your means, while perhaps unfashionable, is a good way to live.
One big way to do this is to stop using credit cards. That was what did it for us. We would charge everything and then pay it off at the end of the month. Essentially, we would then be a month behind if you count the grace period. It was never truly "paid off" because we were paying off last months expenses while this month's expenses were accruing.
Stop using the credit card.
In 2007 we hit a road block. My husband who worked in construction was without work for six weeks. We had money to pay off the credit card or money to eat and pay the bills, but we couldn't do both. We had to make the hard decision to carry that debt and live off what we had. By the time the next month came around, we had earned more income and were able to enact a plan not only to pay off the debts, but also to build up some assets. In the end we were able to afford more things than we ever could have if we'd kept using credit.
There's a psychology behind credit cards. They make you spend more without your realizing you're doing it. Even a debit card is not the same as paying cold hard cash.
If you're series about wanting to cut the chains that debt has around you, check out these steps toward living without a credit card. The comments on that post are rife with interesting discussions, even four years later.
So, how do you (or don't you) live within your means?
This is Frugal Friday. In an effort to make these weekly financial discussions more interactive, I'm no longer posting a link-up. Feel free to leave a link in the comments. But better yet, chat with us on today's topic.