The Long Defeat
We are a participant in the Amazon Services LLC Associates Program, an affiliate advertising program designed to provide a means for us to earn fees by linking to Amazon.com and affiliated sites. We participate in other affiliate programs as well. For more details, please see our disclosure policy.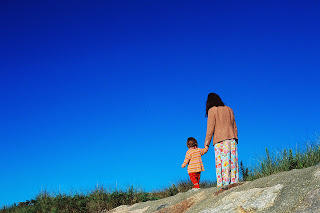 This past week, my husband was gone for a few days. The house didn't burn down. I made zero trips to the ER. I never had to call poison control.
And I lived to tell about it.
And I am glad he's home.
As I went to bed the night before his return, however, I contemplated my behavior as a mom. I blew it in so many ways. Impatience, crabbiness, hurriedness. And recounting them to God before bed was a stunning reminder of my inadequacies. Why can't I just control myself better?!
This morning as I listened to Sara Groves' song, The Long Defeat, on the Tell Me What You Know album, I was reminded about this journey as a MOM and the difficulties involved. When I saw Sara Groves in concert last winter, she described this song as being one in which we are inspired toward doing something difficult, knowing that we could fail, but trusting God in it — regardless. Is that the MOM life, or what?
Here are the lyrics:
i have joined the long defeat
that falling set in motion
and all my strength and energy
are raindrops in the ocean
so conditioned for the win
to share in victor's stories
but in the place of ambition's din
i have heard of other glories
and i pray for an idea
and a way i cannot see
it's too heavy to carry
and impossible to leave
i can't just fight when i think i'll win
that's the end of all belief
and nothing has provoked it more
than a possible defeat
chorus
we walk a while we sit and rest
we lay it on the altar
i won't pretend to know what's next
but what i have i've offered
and i pray for a vision
and a way i cannot see
it's too heavy to carry
and impossible to leave
and i pray for inspiration
and a way i cannot see
it's too heavy to carry
and impossible to leave
it's too heavy to carry
and i will never leave
So, today I pray for a vision and inspiration and a way that I cannot see. Motherhood is too heavy to carry — on my own. I may fail to be the perfect mother I think I should be. "Victory" may not look the way I expect it to. But it's a challenge I never want to leave, though I may fall many times.
And the beauty of it all is that God is faithful to lead me and not to leave me. What a joy to behold and what encouragement to carry on, despite my inadequacies!
He will tend his flock like a shepherd;
he will gather the lambs in his arms;
he will carry them in his bosom,
and gently lead those that are with young.
Isaiah 40:11