Love Your Life: Take care of your physical body.
We are a participant in the Amazon Services LLC Associates Program, an affiliate advertising program designed to provide a means for us to earn fees by linking to Amazon.com and affiliated sites. We participate in other affiliate programs as well. For more details, please see our disclosure policy.
Recently, I had the chance to speak with a small group of moms just starting out in their mom career. It was very humbling, especially since I'm still figuring this whole mom thing out, sixteen years into it.
I narrowed my advice down to four things that I think can help you love your life as MOM a little bit more. I'll be sharing one part each week for the next month.
Moms are so good at caring for other people, but they are often remiss in caring for their own bodies. Every doctor I ever visited has told me that.
As for me, I thought I was indestructible until about age 36. That sixth baby seems to have broken me. Aches and pains, chronic ailments, and fatigue came on in a shocking way. No longer could I ramp myself up on caffeine and mega doses of vitamin C and power through. In fact, at this time last year I found myself dealing with excessive stress, fatigue, and anxiety. I spent most of last fall and winter working to change some bad habits and start healing my body.
No matter your age, how busy you are, or what kind of shape you think you are in, please take the time to take care of yourself and your physical needs. These are practical things that you need to do for yourself.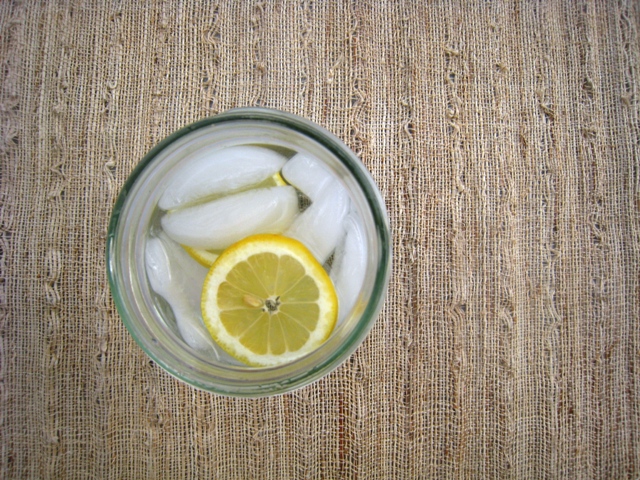 Stay hydrated.
Get a favorite water bottle and keep it filled. Dehydration is a big source of fatigue and a common cause of headaches. Drink at least one glass before bed and another right when you wake up. If you do that, you're a quarter of the way set for the day. Find hydrating drinks that you like: herbal tea, water with lemon or lime, unsweetened juices.
Teach your kids to get you a refill. Seriously, they love to help. As early as three years old, my kids have refilled my water cup for me when I couldn't do it for myself. My 5, 7, and 9 year olds LOVE to do this for me, "Mama, can I get you a refill?" If you're worried about spills, fill several water bottles the night before and put them where they can reach them.
Eat well.
Stock up on mom food so you don't have to eat chicken nuggets and peanut butter sandwiches. Make up a salad bar at the start of the week, cut up lots of fruits and veggies, and stock up on Larabars or other low-sugar snacks to keep you fueled. Find the right supplements for your body and start a regimen of actually taking them, not just looking at them each time you open the cupboard.
Get moving.
Find some way to exercise on a regular basis. Take the kids with you on a walk, run around at the park, hit the gym, find some means to keep your body moving. Use it or lose it, as they say.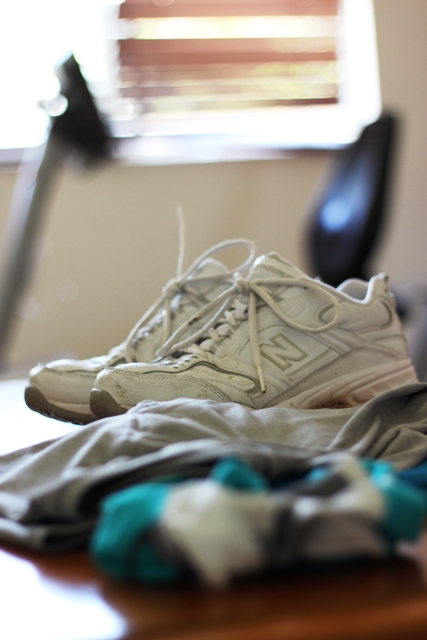 Rest.
This is so hard when you are nursing a baby or chasing a toddler, but, it really is important. It can make a world of difference. When they are napping, put down the phone, shut down facebook, and go take a 20-minute nap.
I never believed in power naps until I actually tried them. It took about a week or two or consistently lying down and intentionally relaxing before I could fall asleep. I set a timer on my phone to wake me after the 30 minute mark. If you sleep longer than that during the day you'll be groggy – and probably crabby – when you wake. 20 to 25 minutes really can give you a boost of energy and help you feel refreshed. And you'll still have time to fold some laundry or surf Facebook before the baby wakes.
If naptimes don't happen at your house, then make a point to go to bed early or find childcare earlier in the day so that you can catch up on your rest.
Bathe.
Yes, really. There are some days when I still don't get a shower. It's easy to skip when you've got lots of people waiting on you. But, taking care of your physical needs, namely showering or taking a bath, will help you feel energized and refreshed. Dress in clothes you love while you're at it.
Take care of you.
You will do your family no good if you are exhausted, underfed, dehydrated, or dirty all the time.
It's possible that in your younger years you can run on adrenaline and caffeine, but sooner or later it will catch up with you. Plan accordingly to be a good steward of your body. You honor God in this way. Doing these things will make you feel better, and they will make you a happier mom.
That blesses you AND your family.
What's one way you can take better care of your body?
Head over to Part Two of the Love Your Life series.