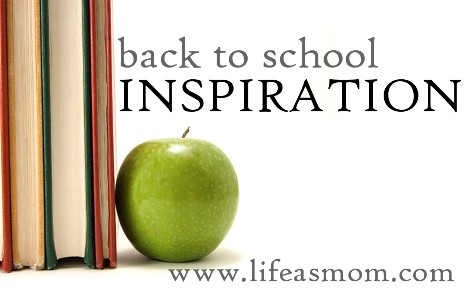 One of the things that I realized in our first two weeks since school started was that lunch time is a major hassle. My default lunchtime mode is to reheat leftovers or create a new meal at noontime each day. This takes way too much time. (And there are rarely enough leftovers, anyway.)
I think we've discussed this before. But, really, I hope I learn my lesson this year. I have to find a way not to let lunch derail the day.
This year, it only took two weeks before I realized that I didn't have time to do this if I was also going to be able to work with all the kids on their lessons and prevent the house from falling apart. So, I'm going to pretend that we leave the house for school and try to pack lunches the night before.
Pack Lunches the Night Before
Yes, I know. I think I had this epiphany last year, didn't I? And the year before? Well, remind me of this when I try to veer from this plan! Because I've gotten into some very bad habits.
On Friday, FishBoy8 and I strolled through Costco, stocking up on bread, crackers, sandwich meat, fruit, cheese, and a few fun foods so that I could have a head start on lunch makings for the coming week. He was actually pretty excited and asked if we were going to Disneyland. No, my sweet son, we're going to school.
In light of my own recent meal time challenges I'm really excited to tell you about today's giveaway and one of the sponsors of Back to School Inspiration.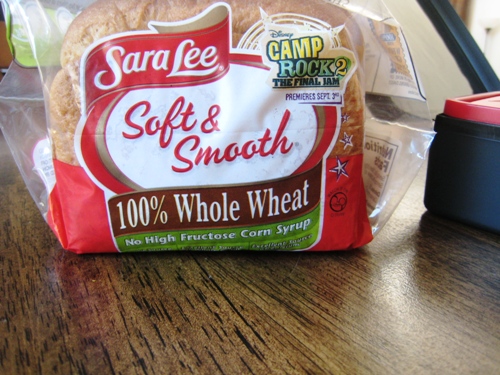 Two Sara Lee Breads Without High Fructose Corn Syrup
Recently Sara Lee Bakery announced that they've reformulated their two most popular breads. Both Soft and Smooth Whole Grain White and 100% Whole Wheat are now being baked without high fructose corn syrup. While there is great debate about the health issues revolving around HFCS, I personally prefer not to have it in our food. I am pleased to see more products opting not to use it. Sara Lee is obviously responding to the concerns of moms everywhere.
The Soft and Smooth breads include whole grains: 100% in the whole wheat, 35% in the Whole Grain White, but also have that soft texture that kids — of all ages — love. FishPapa even likes PB&J if I make it on this kind of bread.
You can bet that Sara Lee is making lunchtime a little easier at my house this week. We received one of each of the new reformulated breads to try. And so far, they're a "go" with the FishKids. I'm envisioning all kinds of great sandwiches this week!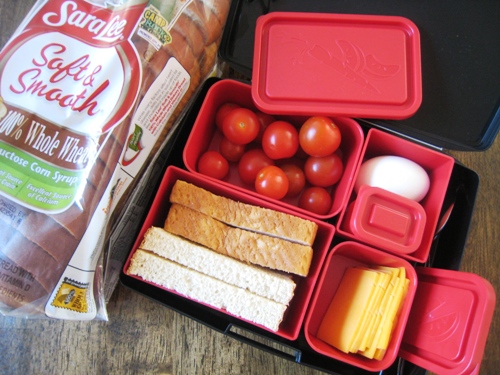 Not only that, but Sara Lee Soft and Smooth is also including a Laptop Lunches Bento Box for each winner. I had heard about Laptop Lunches and bento boxes before, but it wasn't until I saw this baby up close and personal that I said, "Oh my! I need five, no, seven more of those!" This type of lunchbox helps you prevent waste — no need for sandwich bags and wrappings. And it's so cute all filled with delcious things.
Five LifeasMOM readers will each receive a Laptop Lunches Bento Box as well as two free product coupons for Sara Lee Soft and Smooth, courtesy of Sara Lee.
How to Enter

There are three ways to enter. Choose one or choose them all.

1. Leave a comment on this post, telling us your favorite sandwich filling.

2. Visit and "Like" Sara Lee Soft and Smooth on Facebook. Leave a second comment here, telling me you did so.

3. Follow @SaraLeeSNS and @FishMama on twitter. Tweet about this giveaway (such as, @FishMama is giving away free bread from @SaraLeeSNS. Enter to win here: http://wp.me/pLlgS-2js) and then leave a third comment here, telling me you did so.
Giveaway will be open until Sunday, August 29th, at 8 pm. PST. Winners to be chosen at random and notified via email. Please respond within 48 hours or risk forfeiting your prize.
Disclosure: Sara Lee Soft and Smooth is an advertising sponsor of Back to School Inspiration. I received bread samples and a bento box for review. I was not compensated to make positive comments. My opinions are my own. Please see my disclosure policy for more information.