Even though I try to plan all sorts of fun family activities, the truth is that I often tell my kids, "No." There are only so many hours in my day. And, truth be told, dishes and laundry often pre-empt the fun stuff. I'm trying to grow in this area and redeem the days. These days of little ones will be gone before I know it, and I'm so often distracted by the busy-ness of life. So, I'm so excited to share this story with you.
A few weeks ago, the littles (FishBoy5, FishChick3 and FishChick1) and I were reading No More Cookies! the story of a little girl and her stuffed monkey who try to convince Mom to let them eat more cookies. Instead, Mom lets them make Magic Monkey Bananas. My wheels were already turning about what was in the cupboard when my guy asked, "Can we make those sometime?"
"Yes. We can. Right now."
"Right now?!"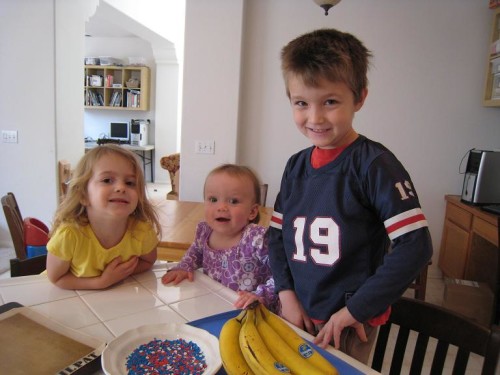 You will need:
some willing helpers
chocolate chips
bananas
popsicle or lollipop sticks
sprinkles
toffee bits
chopped nuts (not pictured)
Melt the chocolate chips in the microwave or in a double boiler until smooth.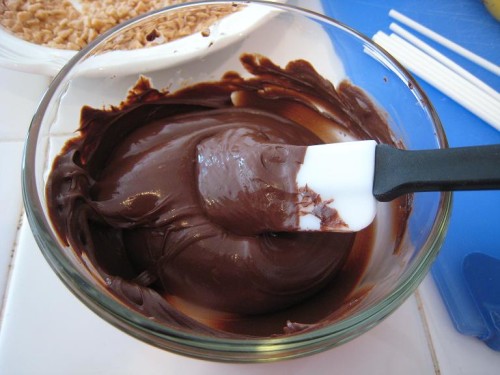 Peel bananas and cut in half. Insert popsicle stick into the cut end of each banana half and allow kiddos to sprinkle like crazy with their favorite toppings.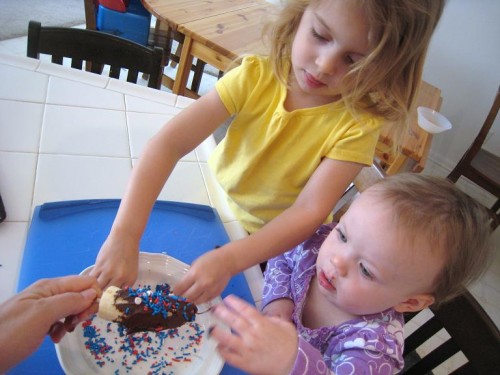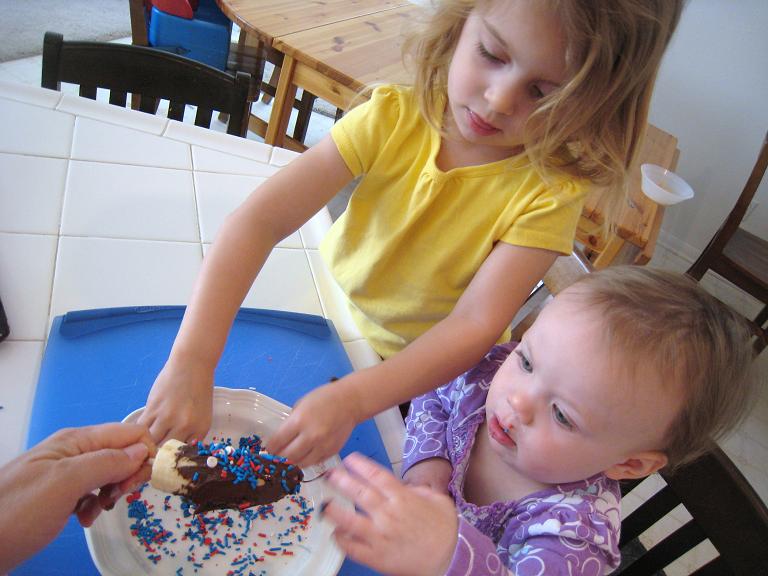 Place bananas on a tray in the freezer until firm. Let your kids lick the chocolate bowl and eat up the rest of the sprinkles. (Remember today's the day to say yes.)
Serve bananas to happy children. Watch the smiles on their faces.