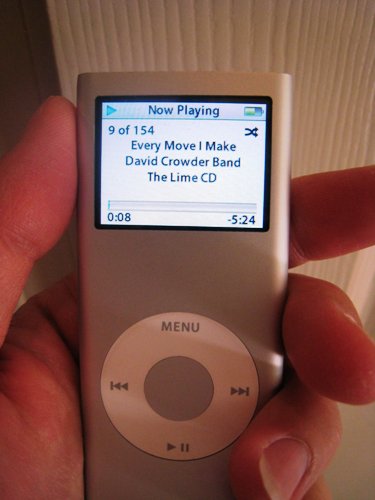 About a year ago, my husband created a family playlist for our family. Musician that he is, it was an eclectic mix of songs he used to play in rock bands 20 years ago as well as later stuff that we've come to like. Who would have thought that Elvis Costello, U2, Sarah Groves, and Tom Petty could happily co-exist in a musical conglomeration?
We use iTunes to maintain our music collection, so it was pretty easy for him to burn this playlist to a CD to take with us in the car or to make extra copies for the kids to listen to.
What resulted was this series of road songs that our kids know by heart. The little ones kick their feet and bob their heads in time to the music. And since we usually start off vacations and fun outings by listening to this CD, we've all come to associate these tunes with good times as a family.
More than just a song list, it's a memory for our family.
Do you do anything special with your music?