Looking to spruce up your wardrobe in the new year? Life as MOM contributor Rena has some great suggestions for making a fashion resolution: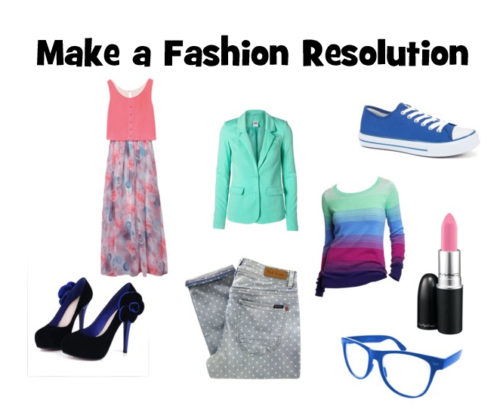 With the new year upon us, it's that time to make New Year's resolutions. The idea of a resolution is a commitment to change for the better. Change is good, but it's also super scary because it takes us out of our comfort zone and puts us into a new, possibly uncomfortable place.
But change is important to experience new things and to move us towards our best self. Especially in fashion. I encourage you to add a "fashion resolution" to that list. Perhaps there is something that you've always wanted to do or admired someone else doing, but have always been too scared to try.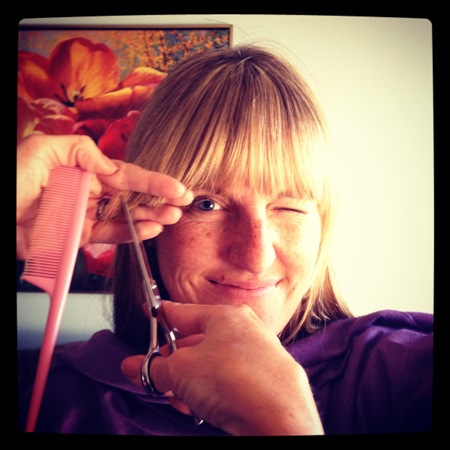 This past year I cut straight across thick bangs, inspired by Taylor Swift. This year I'm planning on cutting my hair into a short bob (as long as I can convince my husband…he prefers long hair). 😉
Here are a list of things to choose from, if you find yourself lacking inspiration:
wear a cardigan instead of a sweatshirt
wear a pair of high heels
wear a color you don't often choose, perhaps something metallic
wear a bold piece of jewelry
buy some skinny jeans…and WEAR them!
wear a blazer
cut your hair shorter or get bangs
wear a dress/skirt a different length than you are used to (like a maxi dress or a mini skirt)
wear a belt at your waist to accentuate your curves
get highlights or dye your hair a different color
wear ankle boots
learn how to put your hair in a new hairstyle
wear cowboy boots with shorts
get a spray tan
buy a cute pair of flats
wear bright pink or red lipstick
wear fun colored tights
wear contacts instead of glasses or vice versa
Any one of these changes will help build your confidence, which results in a prettier you.
What's one fashion change YOU want to make this year?

Rena, aka "the girl with the smile", is an optimistic style blogger in San Diego. Learning about fashion through trial & error (high school years were pretty awkward), she loves fashion and the ability to create a look and boost self-confidence through clothing. Since Rena lives with all men (husband and two sons), she needed an outlet for her fashion knowledge, so she started the blog The Girl with the Smile.