Make a Gift (Frugal Friday)
We are a participant in the Amazon Services LLC Associates Program, an affiliate advertising program designed to provide a means for us to earn fees by linking to Amazon.com and affiliated sites. We participate in other affiliate programs as well. For more details, please see our disclosure policy.
Making gifts yourself can be a great way to save money at the holidays.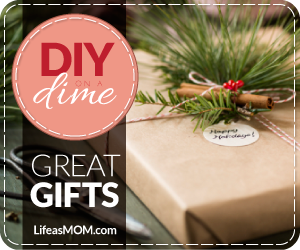 Over the years I've usually had more time than money when it came to Christmas gifts. In fact, for a good ten years, that's all the inlaws and siblings received because that was really all we could afford.
I know first hand the benefits of making a gift and being able to save much needed cash at the holiday time.
Currently, I'm posting daily DIY on a Dime gift ideas. The crafting has been a wonderful outlet for some of the stress and anxiety I've been experiencing this month due to family health issues. Double win if you can make some gifts and relax!
If you've missed some of them, here they are:
There's still plenty of time to make any of these gifts before Christmas.
Today's Frugal Friday!
Time to swap ideas and inspiration for saving money and getting good values.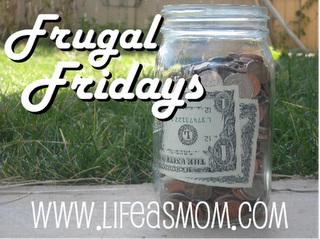 How do YOU save money?
Please remember to follow the Frugal Friday Guidelines or be deleted.
Post a money saving idea and explain how it is helpful in your post.
No giveaways or deals posts.
Recipes are allowed, but you must explain how it saves people money.
Please include a link back to Life as MOM.