Make a Monkey Munch Gift Jar
We are a participant in the Amazon Services LLC Associates Program, an affiliate advertising program designed to provide a means for us to earn fees by linking to Amazon.com and affiliated sites. We participate in other affiliate programs as well. For more details, please see our disclosure policy.
Make a sweet (and allergen-friendly) gift of trail mix with this Monkey Munch Gift Jar from Life as MOM contributor Janel.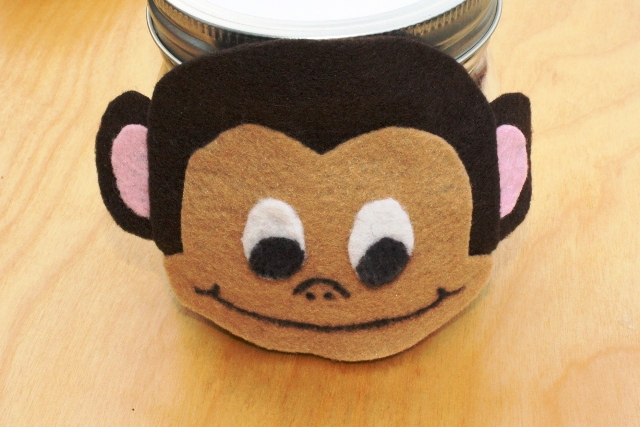 Kids love fun looking jars…and they love this recipe for Nut-Free Monkey Munch Trail Mix. Because the mix is free of nuts and can be free of gluten and dairy (depending on how you source your banana chips and chocolate), it makes a very allergen-friendly gift.
This jar is really inexpensive and easy to assemble. Just download the template, cut out the shapes, and glue together. Kids can easily help make these jars for their friends. You just might need help with the hot glue gun. (Those glue burns can hurt!)

How to Make a Monkey Munch Gift Jar:
Supplies:
scissors
pen
felt – dark brown, light brown, light pink, and white
black Sharpie marker
hot glue gun and glue sticks
16 oz. Ball mason jar (it measures about 4 inches high)
Instructions:
Download the FREE Monkey Munch Gift Jar Template and print it out. Cut out the template shapes. Trace shapes onto colored felt as indicated on the template and cut out.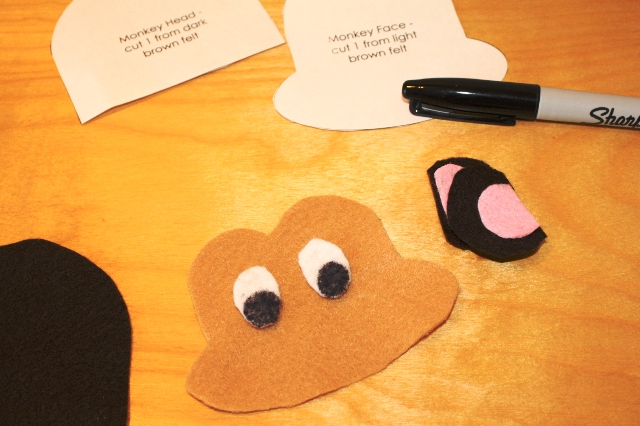 Use a black Sharpie marker to add the pupils to the white eye ovals. Use the hot glue gun to glue the eyeballs in place. Then, use the black Sharpie to add a nose with nostrils and a smiling mouth.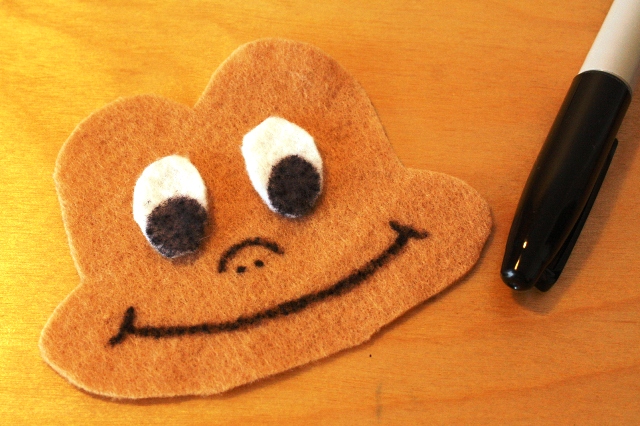 Glue the light brown monkey's face on top of the dark brown monkey head. Glue the pink inner ears to the dark brown ears and then glue the ears behind the head. Now you've got a cute little monkey face that you can glue to the front of the jar.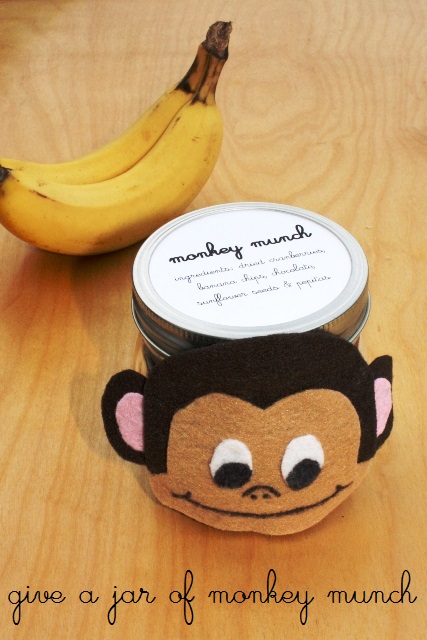 Fill the jar with Nut-Free Monkey Munch Trail Mix, place the label on top of the lid, and screw the jar ring into place. That's all there is to it!
Looking for more great DIY gift ideas? Check out this list.

– Janel is a stay-at-home mom of two daughters and a "law school wife" in Virginia. Raised in a budget-conscious and DIY-minded family, she blogs about motherhood, crafts, and living on a law school budget at Life with Lucie and Ella. You can read all of Janel's Life as MOM posts here.
For more gift ideas, check out this extensive list of DIY gifts for every man, woman, and child.