Prep all the ingredients for a salad bar and your mealtime prep will come together quickly and easily.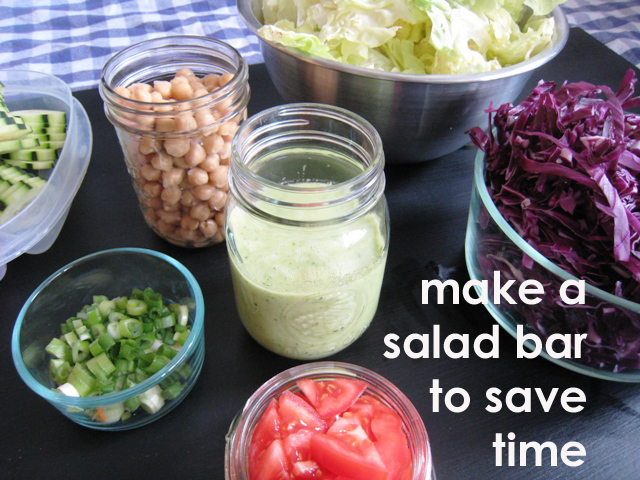 I love salads. I'm a salad girl. I could eat salad all the live long day. Except….
when I feel too lazy to prep the ingredients. Making a salad is not difficult, but laziness gets in my way. One way to combat this is to make a salad bar. If I prep a ton of vegetables, greens, and dressings, and package them for the fridge, I've got salad fixings whenever I want them.
And salads come together in a snap!
Making a salad bar totally saves time.
This post is part of the Kitchen Time Savers series. You can follow along this month as we explore lots of ways to make more efficient use of our time in the kitchen.

Don't want to miss a post in this series? Subscribe to 31 Days of Kitchen Time Savers here. Get updates via email here.