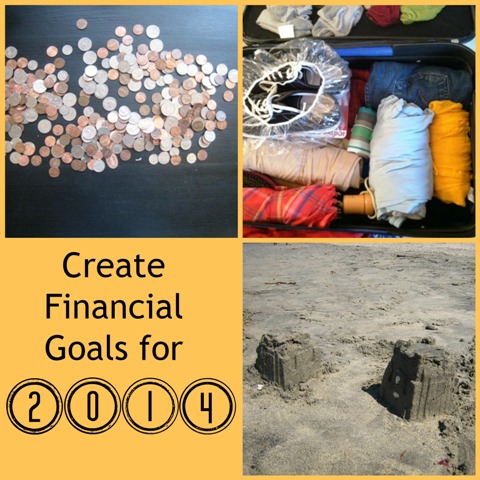 As they say, if you stand for nothing, you'll fall for everything. Likewise, if you save for nothing, you'll spend on everything. Making financial goals is imperative toward making any progress when it comes to money and debt.
Nineteen years ago, my husband said we could never afford to buy a home in Santa Barbara. I tend to be the dreamer, and he's the realist. Together we make a great, balanced team. I wish that I had doubted his statement, albeit realisitc, because I think if we had made that a goal, if we had scrimped and saved instead of buying enough groceries to feed a family of eight when there were just two of us, we probably could have bought a house in Santa Barbara.
God had other ways to teach us financial responsibility and dependence on Him, but I look at that instance as an interesting example of what happens when you don't dream big. I think you have to dream big in order to reach halfway. My mom once challenged me to overstep where I wanted to be so that if I feel short, I'd be where I wanted.
And in his defense, FishPapa does a fantastic job keeping my feet on the ground. We just never knew what we could accomplish so many years ago. Maybe we couldn't have done it then, but I know we could do it now. Thankfully, we're smarter now.
Yesterday, I shared my list of wants for 2014. If you'll remember, it wasn't a laundry list of things that I want to buy. It was more of a vision of the life I want to live.
Some of those "wants", like early bedtimes, have no price tag attached, only benefits. Other things, like travel, well, those have financial costs. Those wants are driving my financial goals this year.
Here's my short but sweet list of financial goals for 2014, as culled from my list of "wants":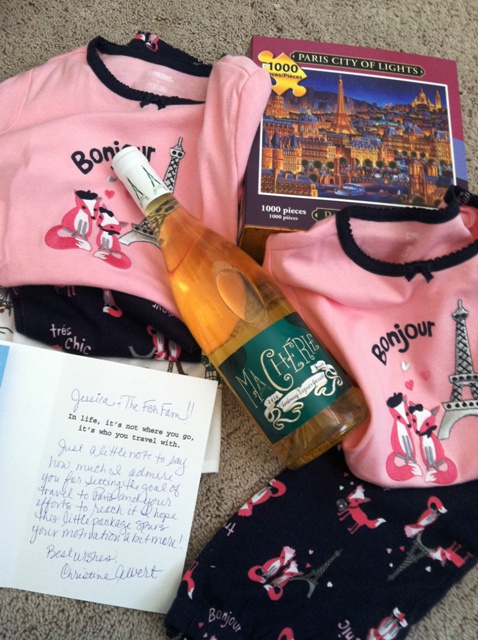 Travel
Even for bargain shoppers like me, travel is not cheap. Especially when the US dollar is not strong. As you know, a year and a half ago, we decided on the big gnarly dream of taking our family to France and England to commemorate our 20th wedding anniversary. We are about 2/3 of the way funded towards that adventure.
I can't really wrap my head around that, except friends have kindly sent Frenchy gifts to help me keep my focus. (Thank you, JessieLeigh! Thank you, Christine!)
I'll confess that I'm absolutely scared to death to do this thing. My language skills are worse than rusty, my travel know-how dead and buried. And I'm going to haul six kids halfway across the world?! If someone sees that ballsy twenty-year old girl I once was, would you please send her over here? I need a little of her guts and fearlessness.
In other news, since I have a book deadline June 1st, it looks like we'll be postponing our trip until the fall. Many people have said that that's the best time to travel anyway. In the meantime, I've bought myself a little more time to lose the cold feet.
Goal: fully fund our France account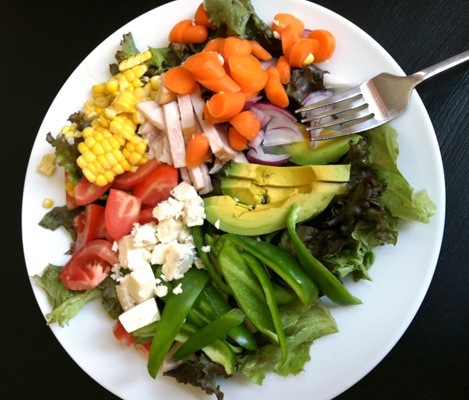 Healthy Food and Less Temptation toward Processed Crap
About four years ago, I started reading more about food, health, and our nation's attention, or lack thereof, to making sure our food supply is a good, healthy one. Before then, I was too overwhelmed by debt and making ends meet in order to pay much attention. I just needed to get food on the table.
What a shame that paying the bills has to preclude good health! Once the debts were paid, I could afford to pay attention to what I was feeding my family.
Currently, our monthly grocery budget (not including a meal or two out) is $800. We get a frequent (sometimes weekly) organic produce delivery and try to buy healthy, whole foods. There are lots of ways that I would like to improve our diet: reducing processed items, reducing processed sugars, increasing whole grains, organics, and GMO-free foods. These things cost money.
To do this, I'll be looking for more economical sources of the foods I want to feed our family and choosing better quality restaurants when we dine out.
Goal: improve the quality of our diet without having to increase our budget too terribly much or have the wiggle room in the budget to pay for the higher priced items.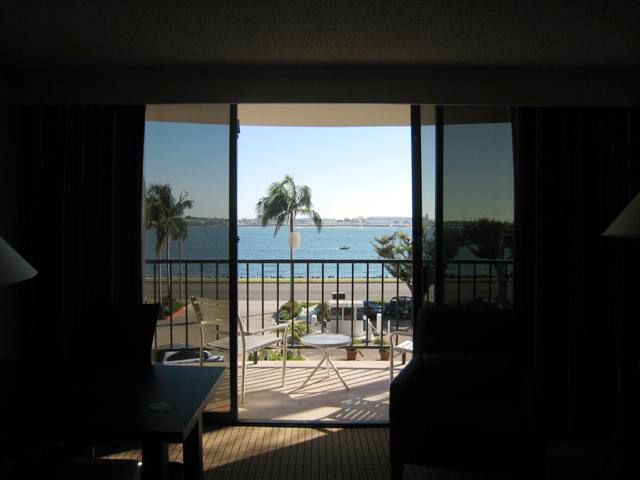 Date Nights and Overnighters with my Husband
After many years of going without date nights or overnight stays, we've finally arrived at the point where we have children old enough to hold down the fort while we're gone, as well as family close by to watch them overnight.
Your day will come, too. Promise.
Back in October we had a very lovely overnighter that, while not cheap, certainly wasn't astronomical, either. We go on weekly date nights now which are such a beautiful respite in the week. In order to continue this, we need to be wise in how we spend money before and during these fun parents-only outings.
Goal: save money for regular dates and occasional overnighters.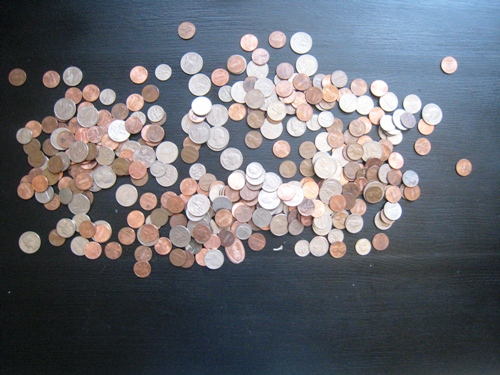 Money in the Bank
About the same time we sold our home in Kansas, FishPapa also received an inheritance from his mom. Between the two, we were able to establish a sizeable emergency fund. Over the years we've had to dig into it, but we've been able to maintain and build slowly over the last five years. We've considered purchasing a home, but also see that an emergency fund is probably more to our benefit in this season and this market.
Why put everything we have in a down payment if the market could tank again? In an area where a fixer-upper can cost $400,000, that matters.
I'd love to see our savings expand past our emergency fund and work toward more retirement and college savings. I entertain no dreams of giving six kids a full ride at Harvard. But, I hope that we can help them out along the way.
Goal: continue building long-term savings.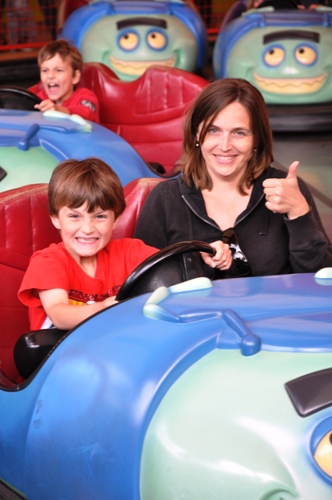 A Car that is Easy to Drive and Park
I'll be honest. I kinda hate the car I drive. I'm not a car person, so I say that lightly. It really doesn't matter to me what kind of car it is if it is safe and paid for.
That said, I do not enjoy driving at all, at least not in that behemoth. The vehicle I currently drive is our SUV. We had a minivan up until recently which was my preferred mode of driving and parking. But, when the second transmission goes out in a 17-year vehicle, you kind of decide it isn't worth the cash to replace. We donated it instead.
So, I drive the Scourge. And I don't really love it. We've contemplated all kinds of scenarios: selling the truck, selling the Scourge, buying a third car. I know I won't be comfortable in any scenario unless we've got the cash on hand, so yeah, that.
Goal: save money toward a new-to-us car purchase.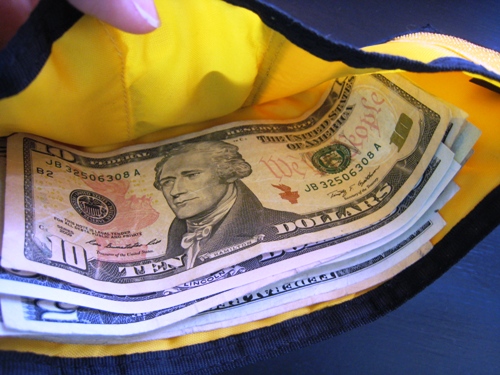 Simpler Finances
This last goal doesn't have to cost us anything, but it could. I'd like to simplify our finances. Paying bills and balancing accounts are my least favorite chores and those that I procrastinate on as long as I can. I'd like to simplify.
This means selling the rental house we own in Missouri, even if we have to take a loss on it. We've had a slew of tenants who come in, trash the place, and then leave us footing the bill. Since they are on government assistance, there's really nothing we can do. The system doesn't keep them accountable. They move to a new city, apply for aid in the new city, and get it.
Don't even get me started. We are renters ourselves, so I am not belittling folks who rent. It just seems that the good tenants haven't found us.
Just don't ever buy rental property. It's a pain in the rear, even if you have an awesome property manager like we do.
Other things that I want to do to simplify are going back to using the envelope system and opening more accounts to keep track of savings and spending categories. I think these things would help me with the bookkeeping I hate to do.
Goal: sell the rental, spend cash not debit, open more accounts.
These are big goals. I know this. Five years ago, I was content just to get the bills paid. I know that a lot of things could get in the way of us and our reaching these goals. But, I also know that we'll never ever reach them if we don't even try.
So, those are my financial goals for the year. What are YOURS?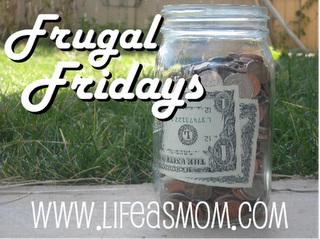 This is Frugal Friday. In an effort to make these weekly financial discussions more interactive, I'm no longer posting a link-up. Feel free to leave a link in the comments. But better yet, chat with us on today's topic.